Quod raises £30,000 for charity partner Shelter
In the year that Quod turned ten, we decided to set ourselves a very ambitious target of fundraising £30,000 for Shelter, a registered charity that campaigns to end homelessness and bad housing in England. The target was more than double the amount we had achieved in any previous year and so to succeed would have been a great triumph in any normal year, but to have managed it in 2020 is something that we are incredibly proud of.
As lockdowns became prequels and everyone lost interest in quizzing, the Charity and Community Team worked hard to find new ways to come together virtually and raise money.
Quod colleagues took part in an array of events, including virtual duathlons and half marathons, a planning themed bake off, wear an old band t-shirt to work day, a gameshow night, a virtual Grand National sweepstake and an auction of old Ingeni items in preparation for our office move. We ran/walked approximately 30,000 km together (equivalent to Australia and back) and as a result we have raised an amazing £30,000 for Shelter.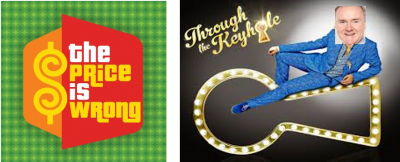 Additionally we also supported a range of other good causes, making a further contribution of £5,150 in 2020.
Thank you to all who took part and to those who sponsored us along the way. The incredible effort from all involved is certainly something to be celebrated at the end of 2020. Any final donations can be made here: https://www.justgiving.com/fundraising/charity-team-at-quod2
For 2021, Quod has chosen to partner with Home-Start, a registered charity that works with families in communities right across the UK. They provide expert support to help families with young children through challenging times. Watch this space for more lockdown friendly events…
In 2021, we have also pledged to 'give something back' to the communities in which we work. Our colleagues will be giving up some of their work time to local causes. We are always looking for ideas of which causes need support, so please do get in touch if you know of any.