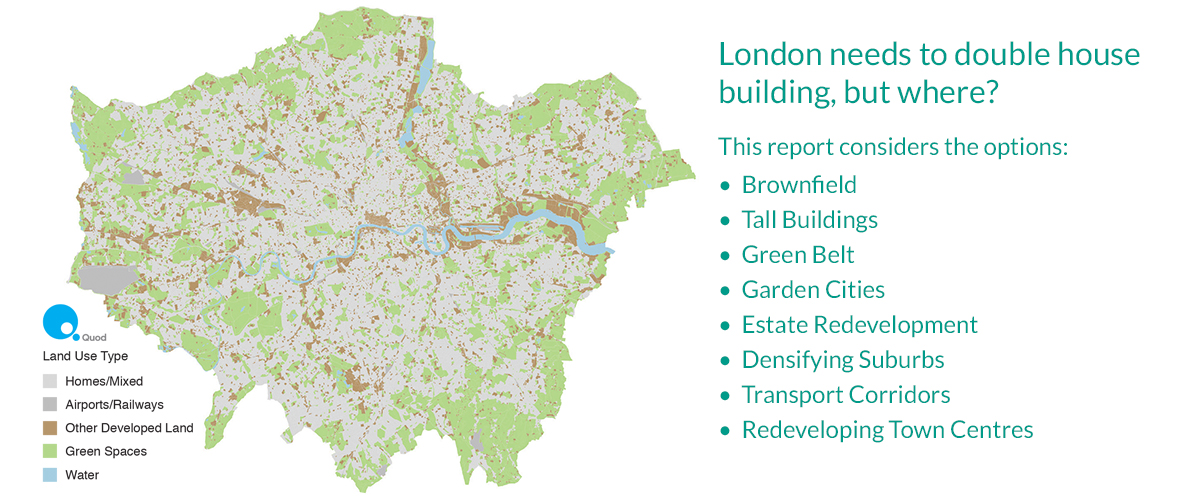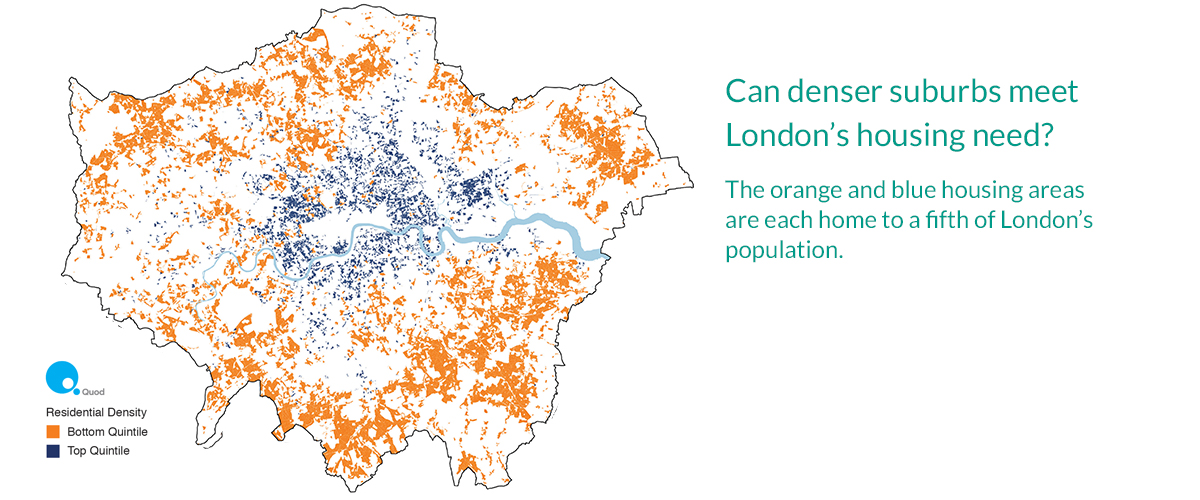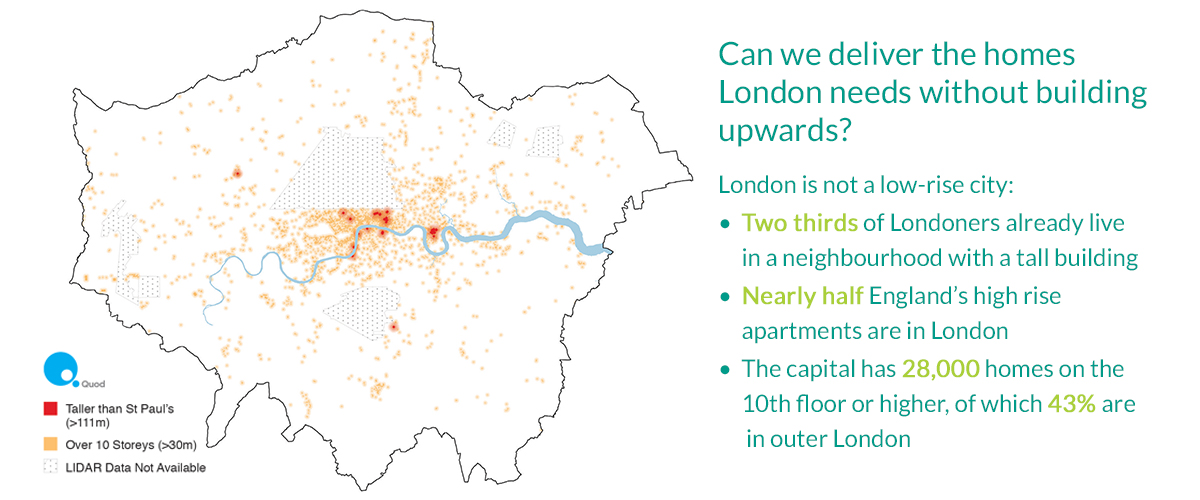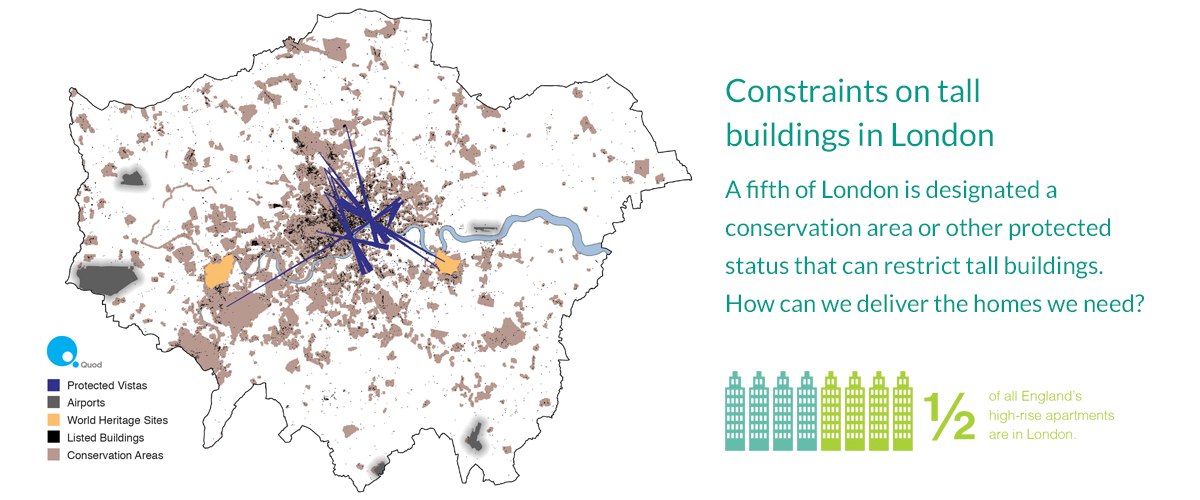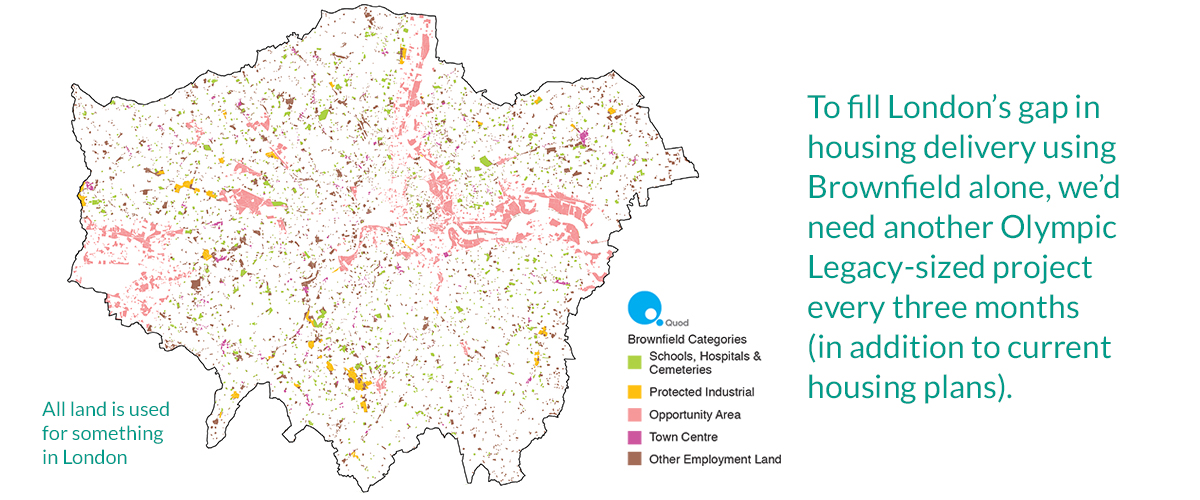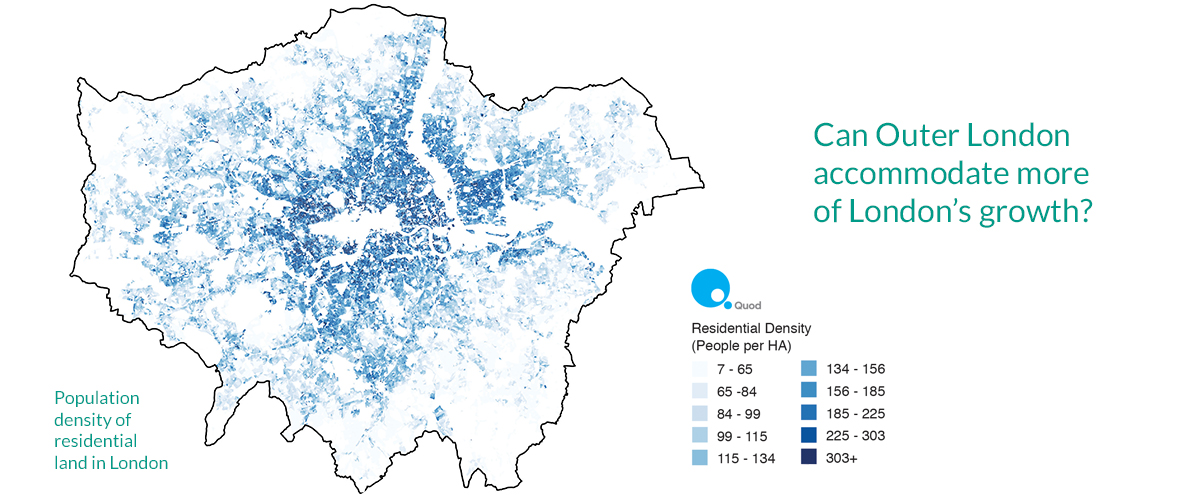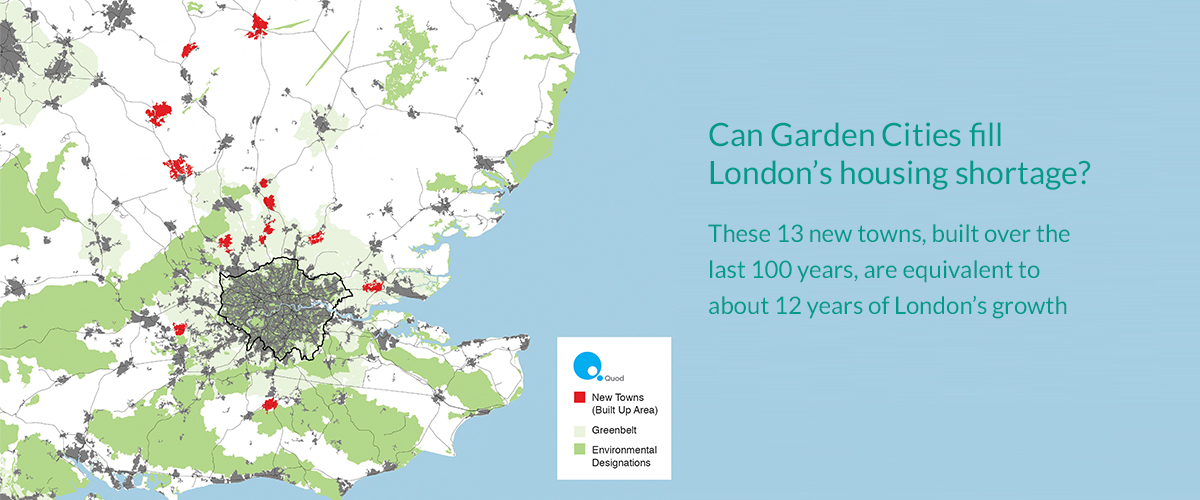 When Brownfield Isn't Enough
London needs to double the number of homes being built. The next mayor must deliver nearly half a million new homes over two terms. The challenge is where to fit them.
Single solutions such as brownfield are simply not enough, we can't carry on with the same approach and yet expect housing delivery to double. A joint report by Quod with homelessness charity Shelter, looks at the options – including tall buildings, estate renewal, new towns, green belt and denser suburbs. It finds that all will be needed, and that ruling any out altogether makes the task even harder.