What we do
Quod advises on a wide range of planning issues, providing a bespoke service to suit any requirement and adding particular value to larger or more complex projects requiring a strategic approach.
Uniquely, we combine mainstream planning advice with industry leading expertise on socio-economic issues, environmental assessments, infrastructure and development economics including affordable housing and viability. We see planning from the client's viewpoint and have a highly commercial approach but we also understand that we need meaningful engagement with communities, stakeholders and decision makers in order to achieve support for development proposals.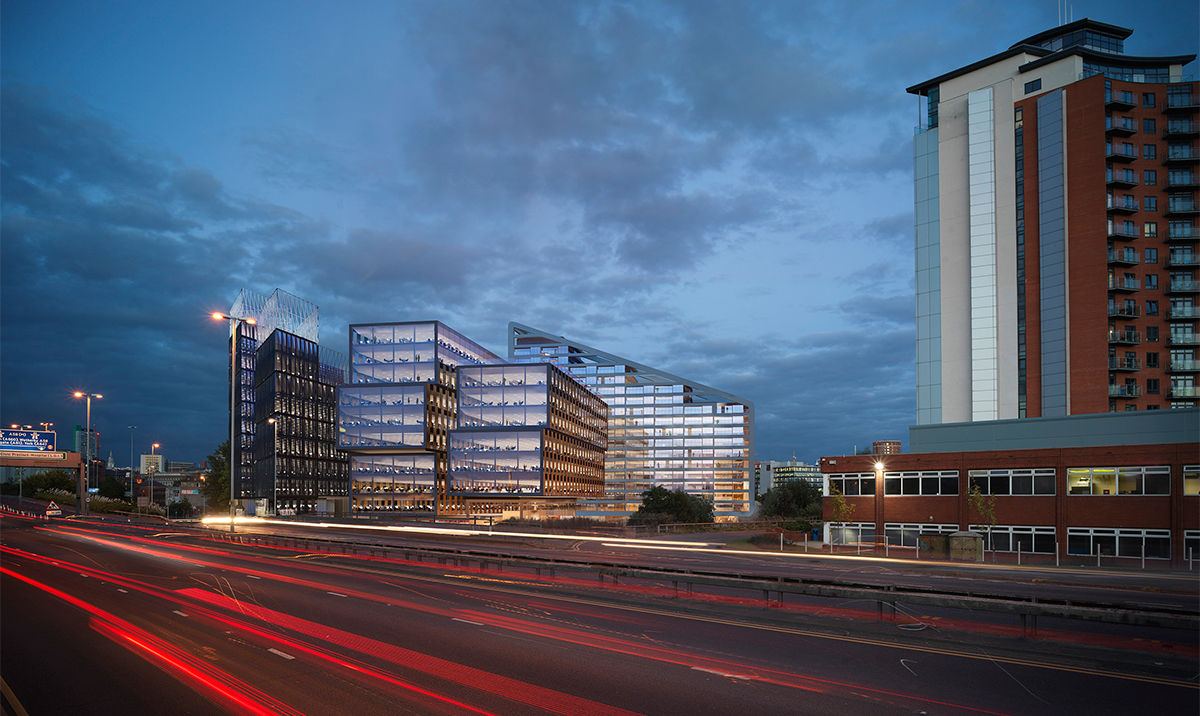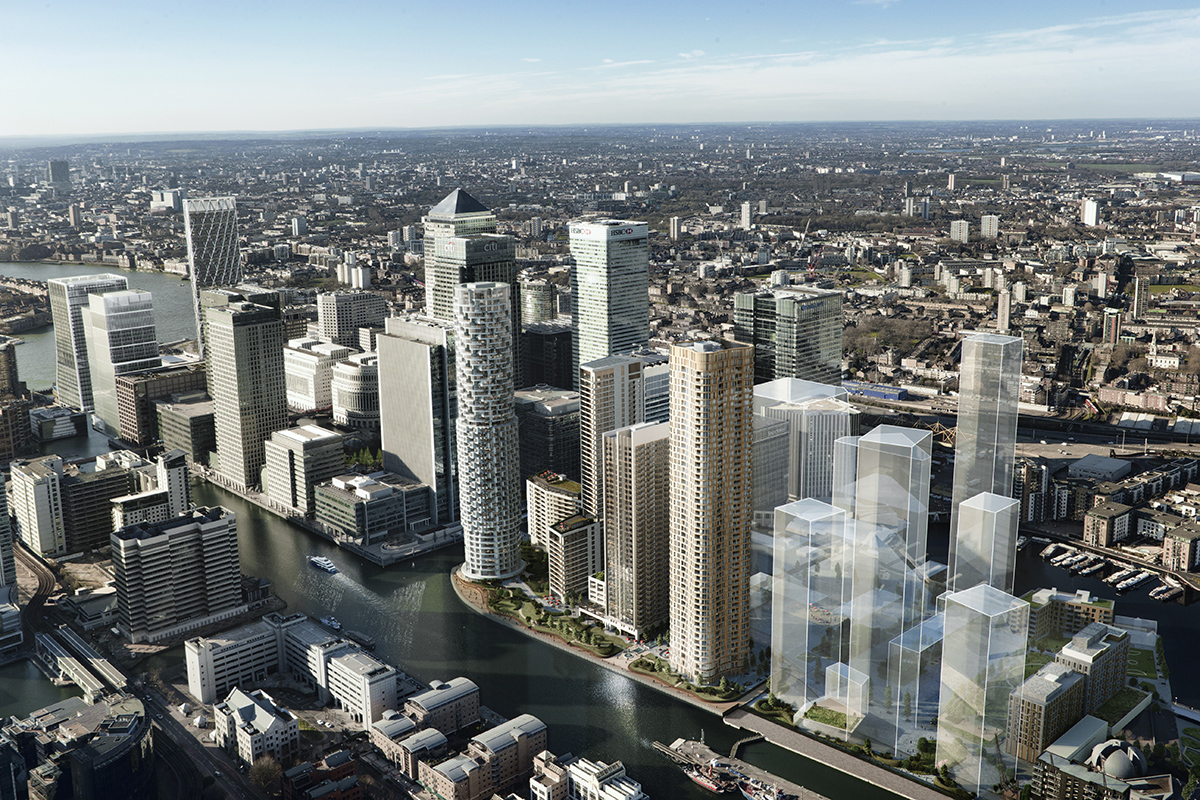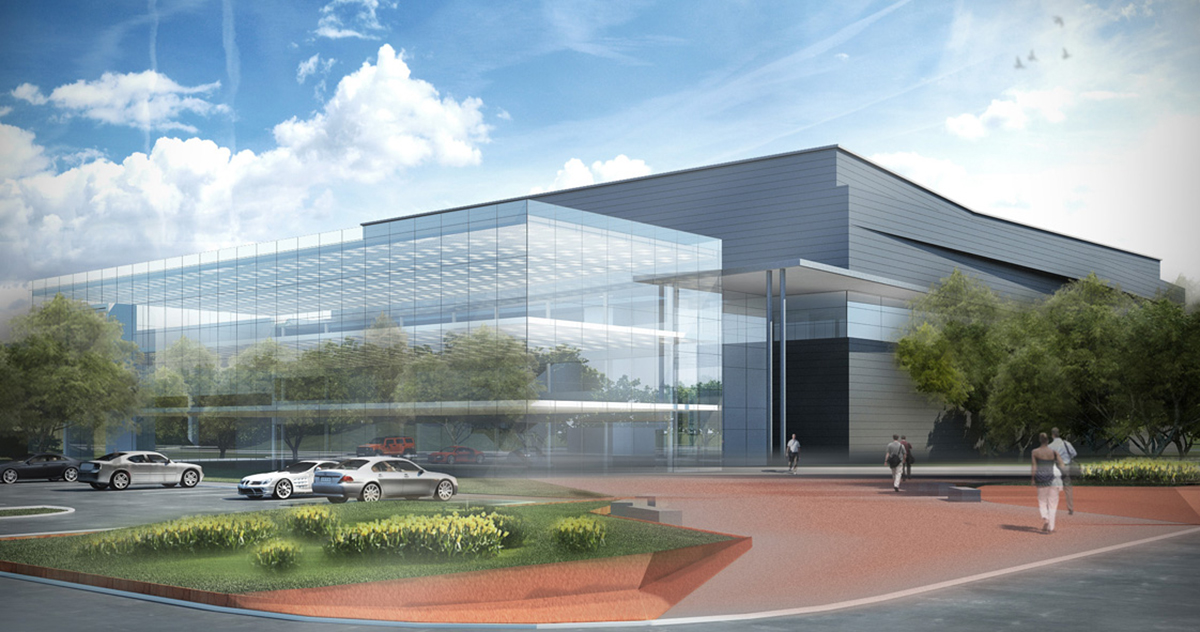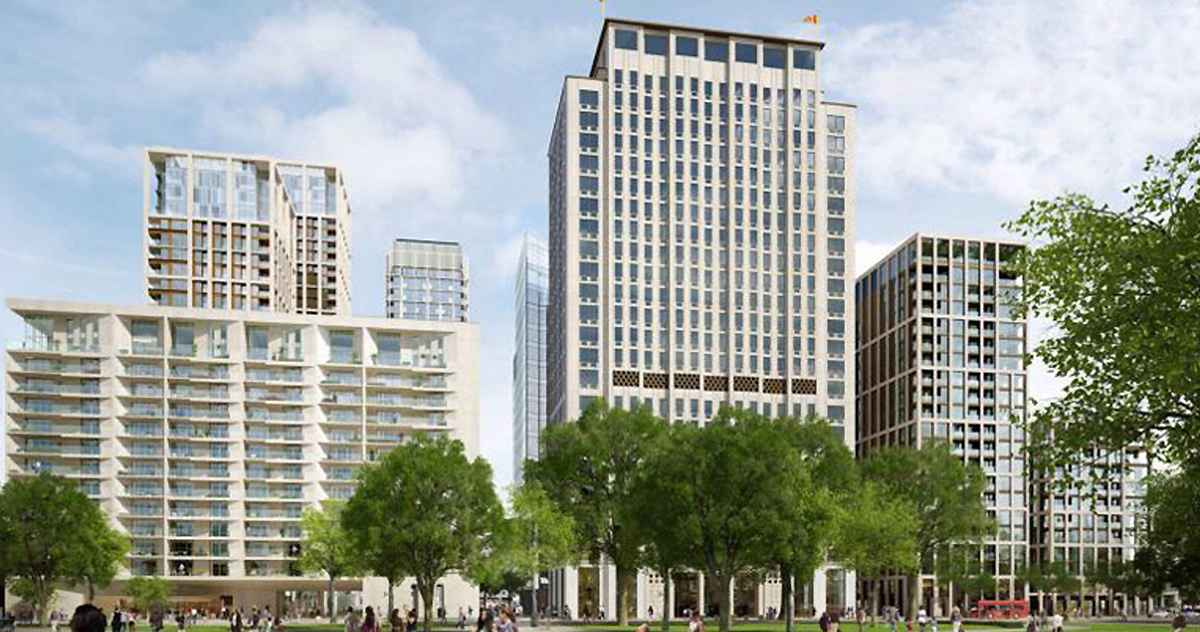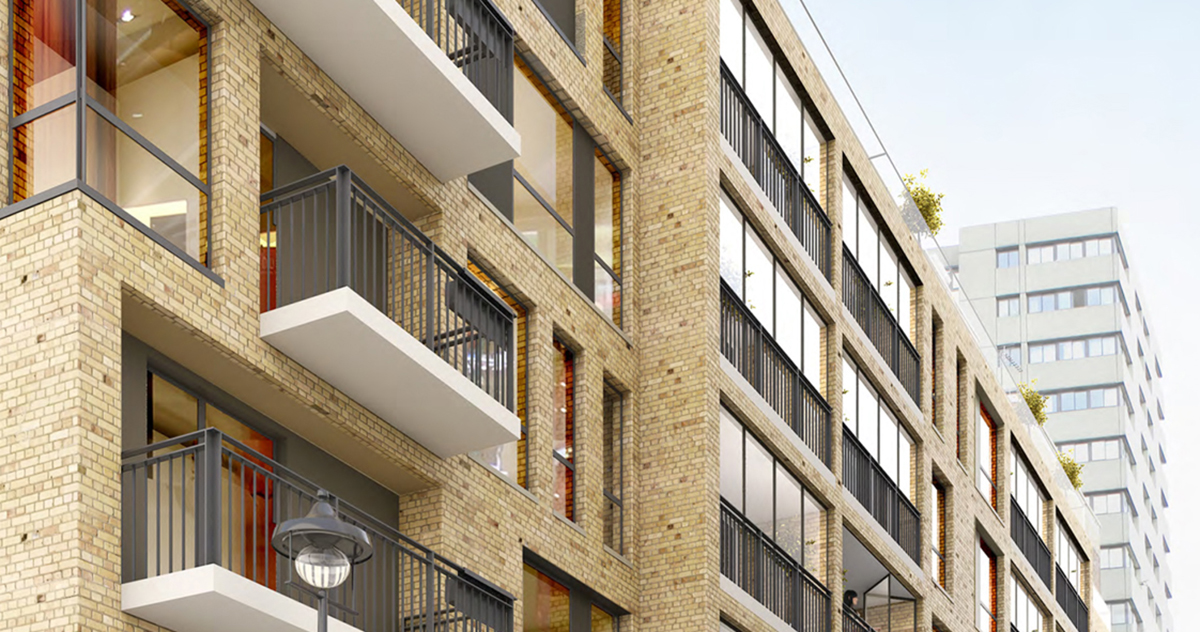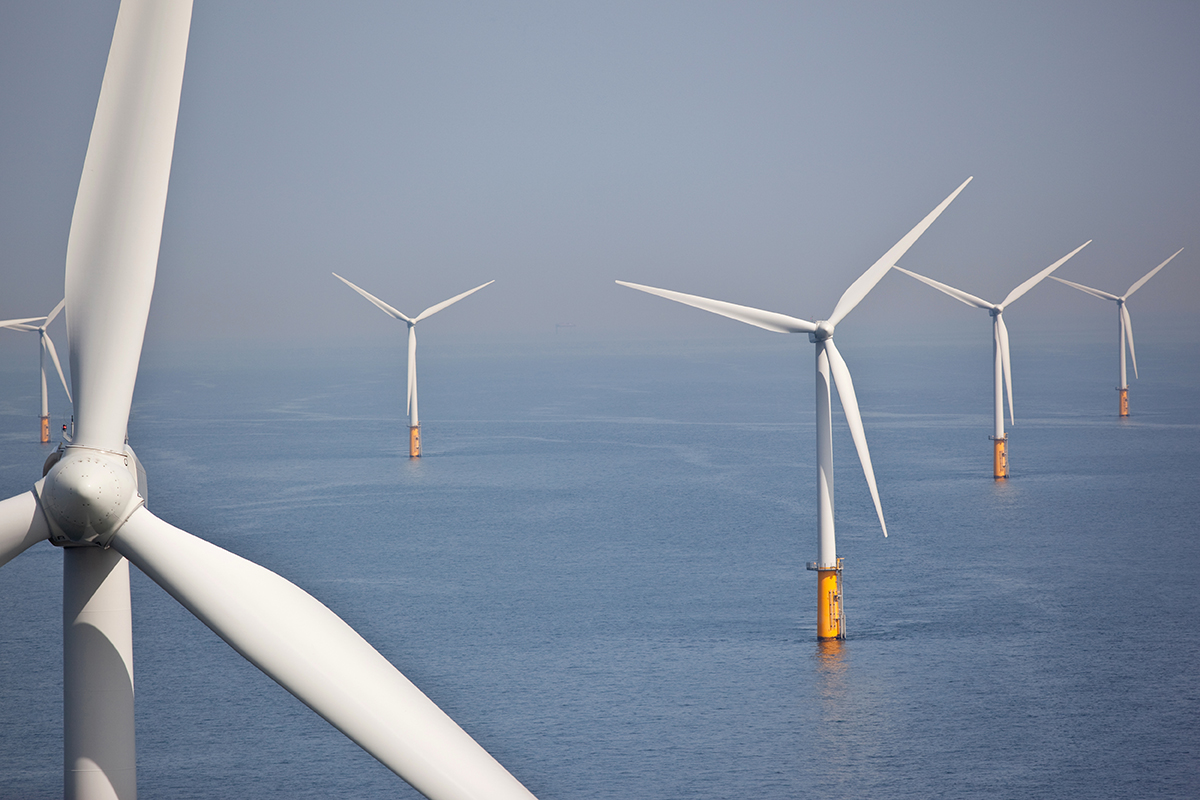 Our Expertise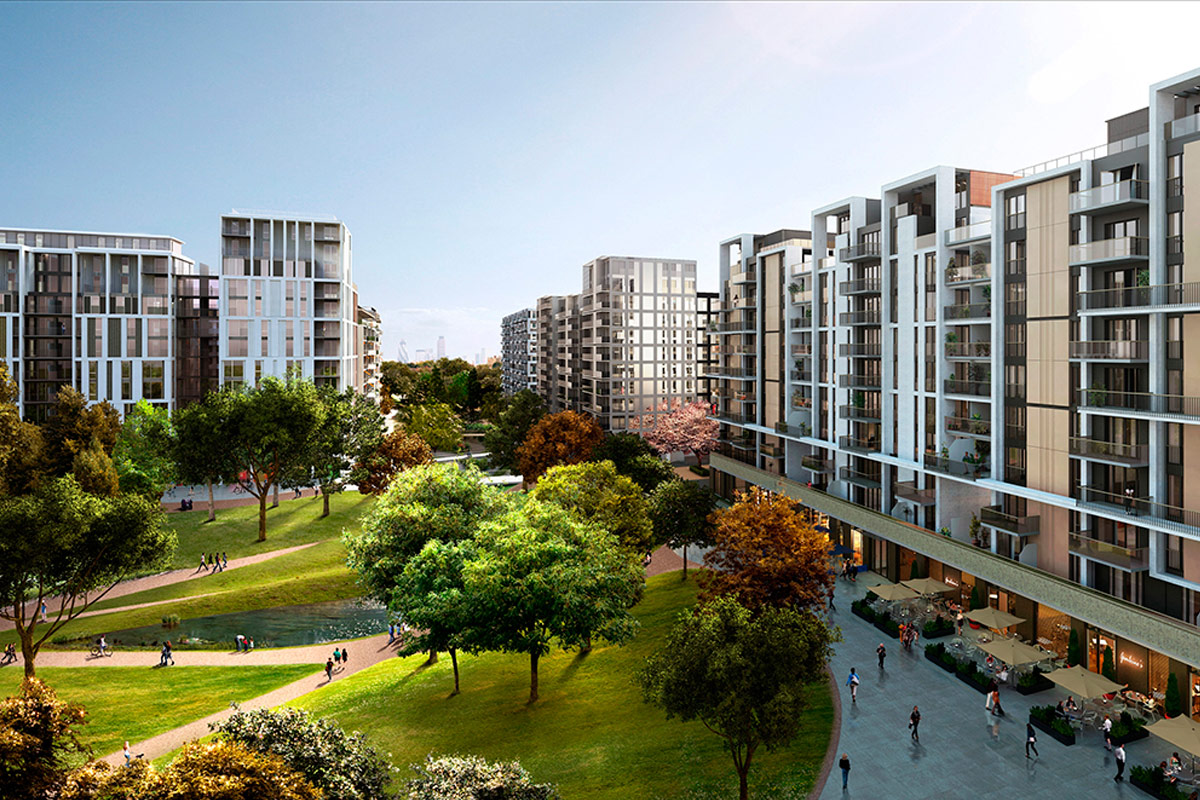 Everything that Quod undertakes is centred on 'planning'. We strongly believe that our range of expertise across social, economic and environmental issues enables us to understand all factors that should be relevant to a planning decision and, therefore, to provide more strategic, informed advice. We deliberately do not specialise in any specific type of land use or any specific parts of the country. Instead, we believe that it is stronger to understand how the planning process is likely to deal with all types of development. We recognise that there is a substantial need for all forms of development to address the country's acute shortage of homes, the need to modernise our economy and refresh the nation's infrastructure. But we can only promote development that we believe in.
We have a strong track record of success, which has been gained by applying consistently high standards to site appraisals, gathering robust evidence and team working to ensure that we can provide honest, commercial advice on the prospects of success, how those prospects can be improved or, if appropriate, advice not to proceed. As far as practical we aim to help clients with the difficult decisions they need to take and to work with them to implement those decisions to achieve optimum outcomes.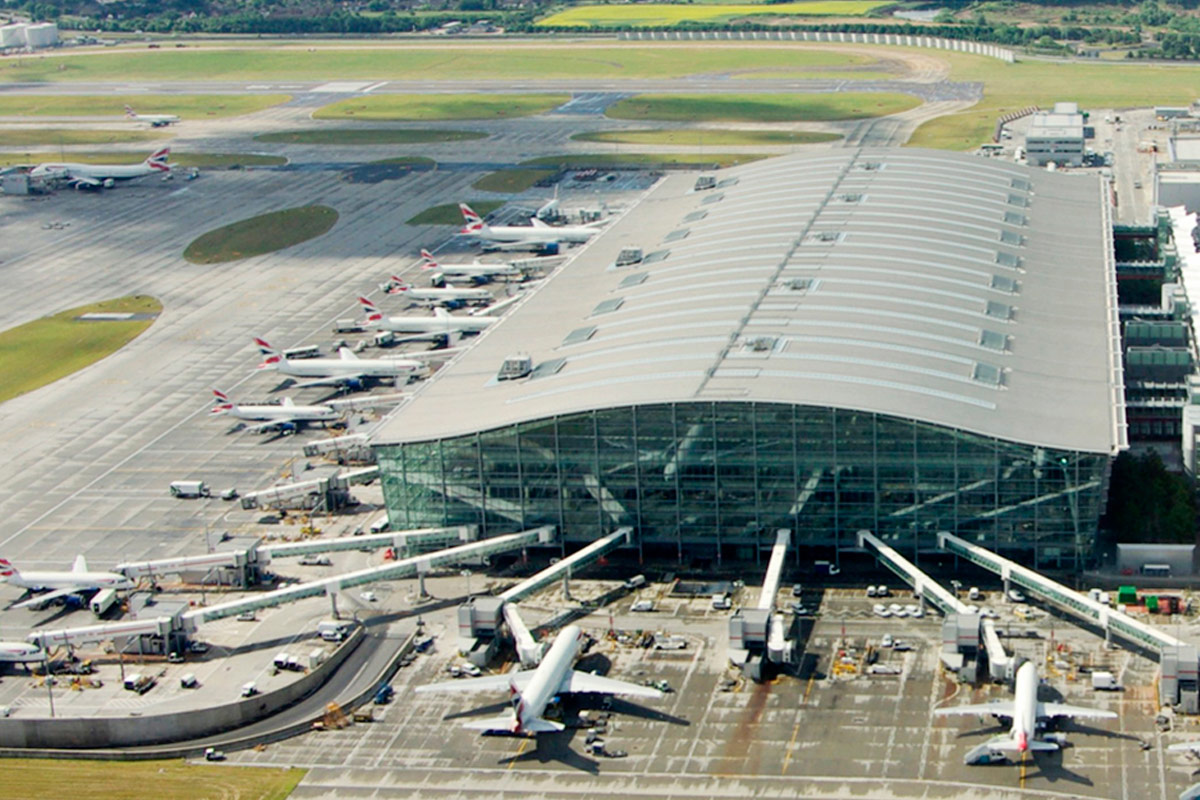 Quod is a specialist consultancy with one of the strongest track records in major infrastructure projects. Quod has provided advice for the largest DCO examinations undertaken to date, acting on behalf of EDF Energy for nuclear power stations at Hinkley C and Sizewell C; for EDF Energy and for DONG in respect of two separate off-shore wind farms at Navitus Bay and in the Irish Sea as well as the Thames Tideway Tunnel for Thames Water. We are also acting for Heathrow Airports Limited on their third runway proposals. We are experienced in advising on Transport and Works Act Order (TWAO) projects. Applications for major transport schemes include the Northern Line Extension Order, which was made in November 2014, Thameslink 2000 and the major capacity upgrade at Bank Station. We also have extensive experience in promoting infrastructure projects through the TCPA process, advising on the expansion of London City Airport and acting as expert witness for a number of energy from waste projects.
Quod has a breadth and depth of experience of a wide range of nationally significant infrastructure projects. John Rhodes is a board member of the National Infrastructure Planning Association and a number of the team at Quod are also active members of NIPA. In addition to his work through NIPA, John has been closely involved with policy formulation, working with DCLG and PINs to seek further improvements to the DCO process.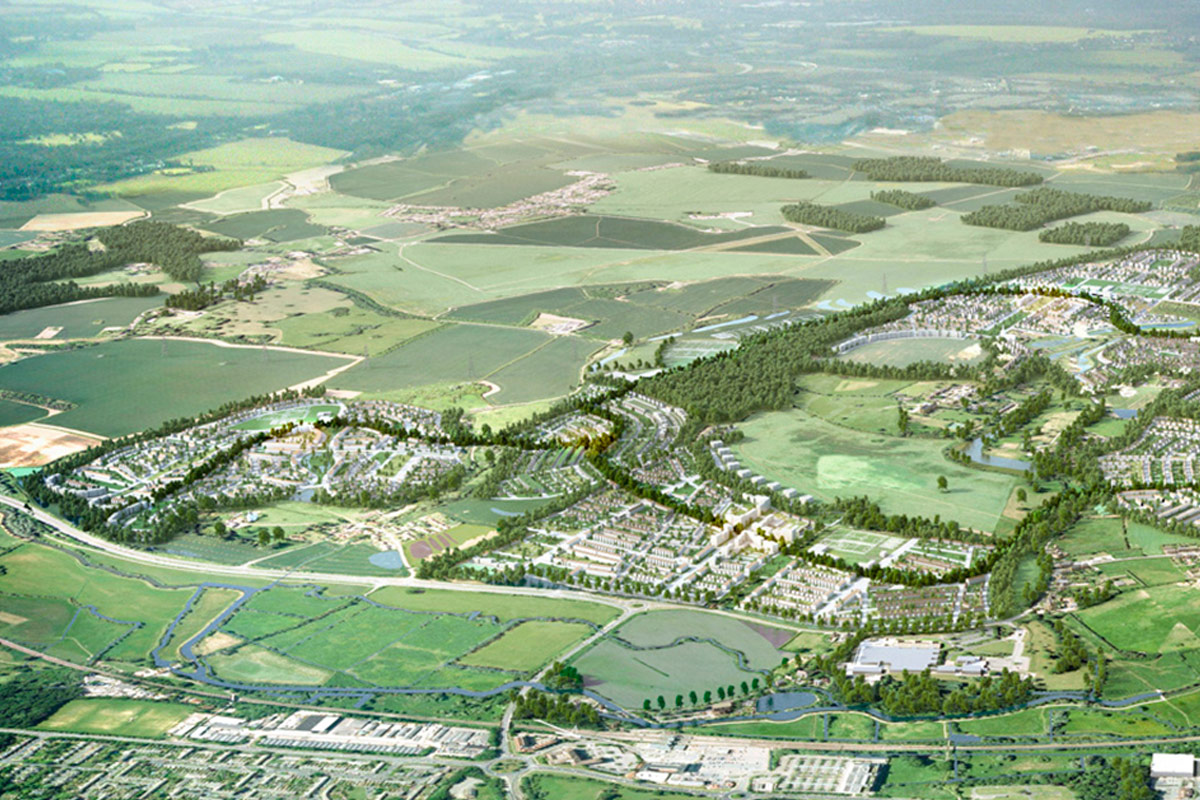 Quod has significant experience of promoting strategic land schemes for housing and commercial development – both through the plan-making process and through applications and appeals.
We have expertise in identifying Objectively Assessed Need for both housing and employment and extensive experience of reviewing and challenging , five-years housing land supplies, SHMAs, SHLAAs and Employment Land Reviews to provide the necessary evidence to support allocations and applications.
We help clients to put together a robust evidence base in order to identify and articulate the case for meeting development needs in the optimum location. This provides us with the platform to engage with local authorities to demonstrate that sites are suitable for development and should be allocated in the Local Plan.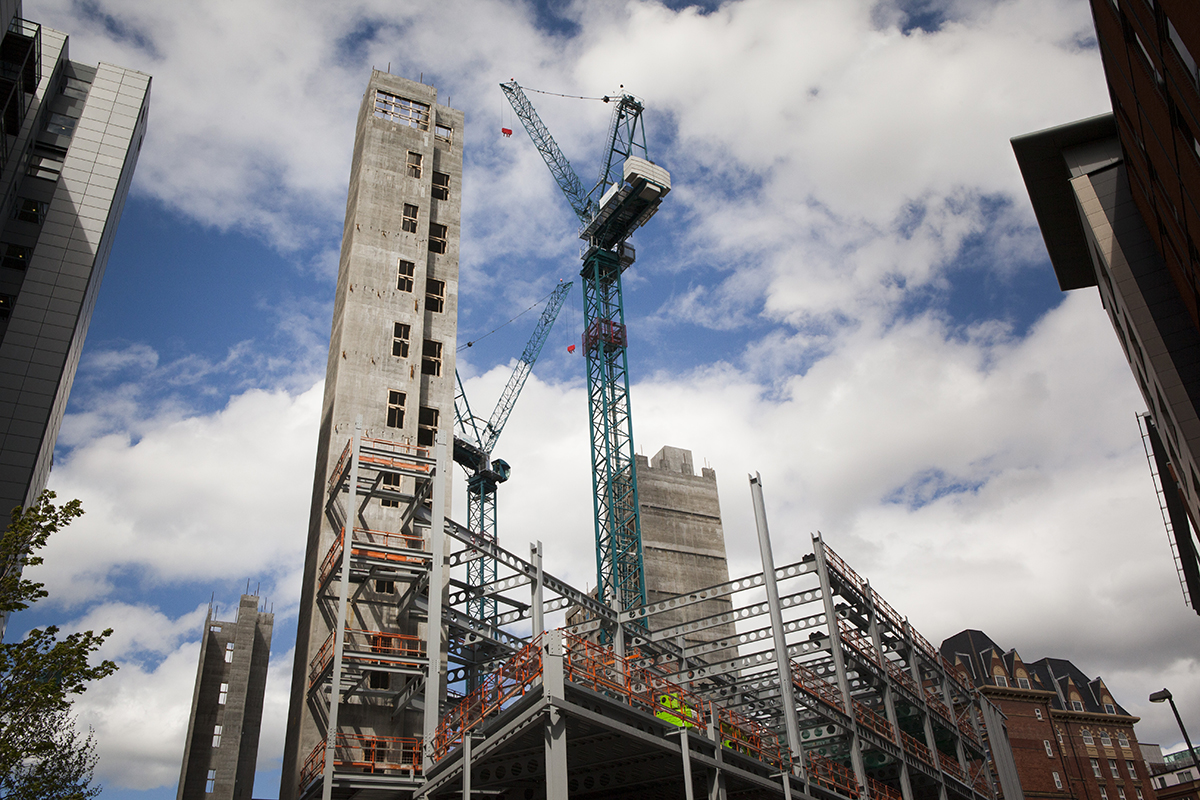 Quod has extensive experience in advising on large scale urban regeneration projects across the UK. Our teams have been involved in most of the major development projects which have come forward over the past two decades, including Stratford City, Croydon, Brent Cross/Cricklewood, and Sheffield City Centre.
As well as helping our clients put together robust planning applications, we help developers and local authorities through the plan-making process to ensure complex town centre schemes have the necessary policy support to secure CPOs where necessary and withstand legal challenge.
We produce robust evidence on the social and economic benefits of schemes to help demonstrate that these outweigh any negative impacts.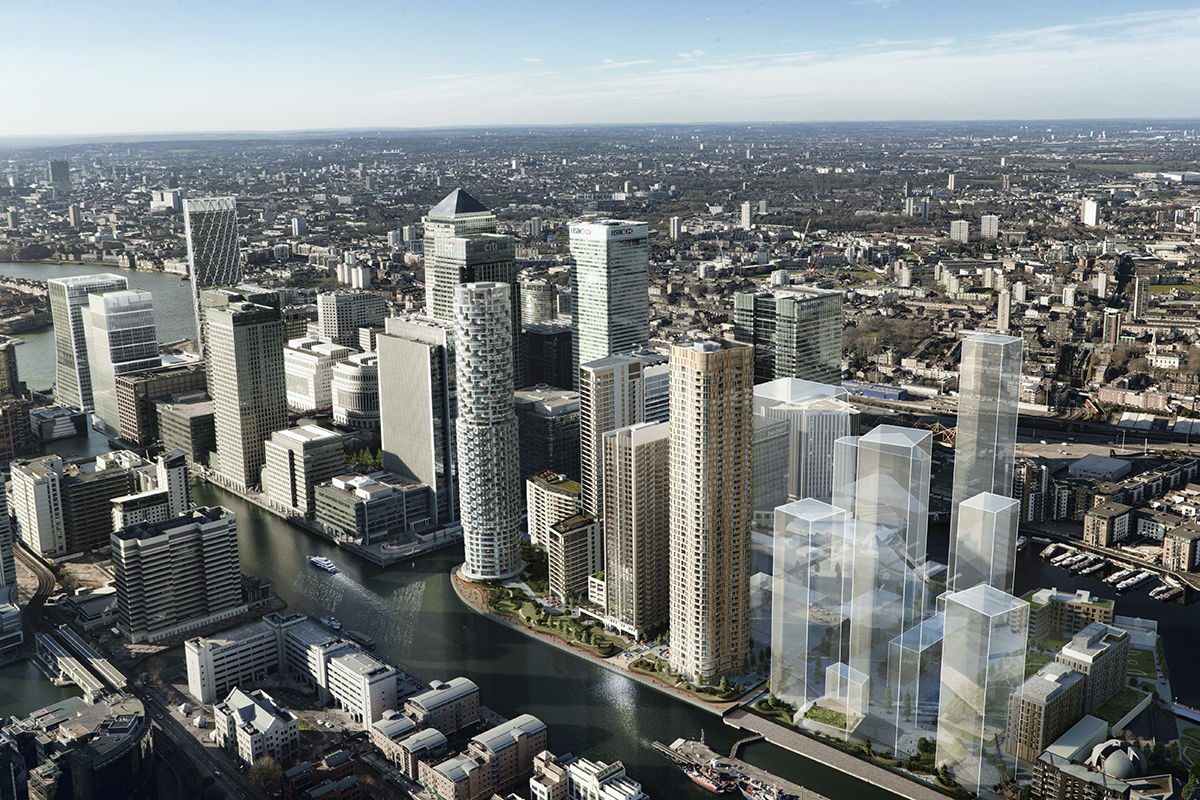 Quod's development economics team advise private and public sector clients on developing, regenerating and investing in property. The team have specific expertise in the enabling and delivery of residential led mixed use developments, affordable housing and complex regeneration schemes.
Informed by a unique range of experience including planning, financial appraisal, estate regeneration, policy formulation, PFI, land acquisition, public sector advisory, cost consultancy and working within the Homes & Communities Agency and Registered Providers the team:
Provide specialist financial modelling services including preparation of bespoke financial appraisals alongside Argus and other appraisal tools
Have a proven track record successfully negotiating on behalf of many of London's leading developers on key sites, quickly understanding what is important, advising on strategy and implementing it
Offer detailed technical advice at all stages of the development process from early viability testing and acquisition/business planning through the design and planning process to delivery. Examples of specific areas of expertise include housing need, affordable housing tenure models and disposal, scheme and unit design, asset management and the private rental sector.
Prioritise identification of opportunities that achieve optimal outcomes for all parties through partnership, investment modelling and value add solutions
The team's services are able to be provided independently or as part of a wider multi-disciplinary team, often overlapping seamlessly with the wider associated services provided by Quod.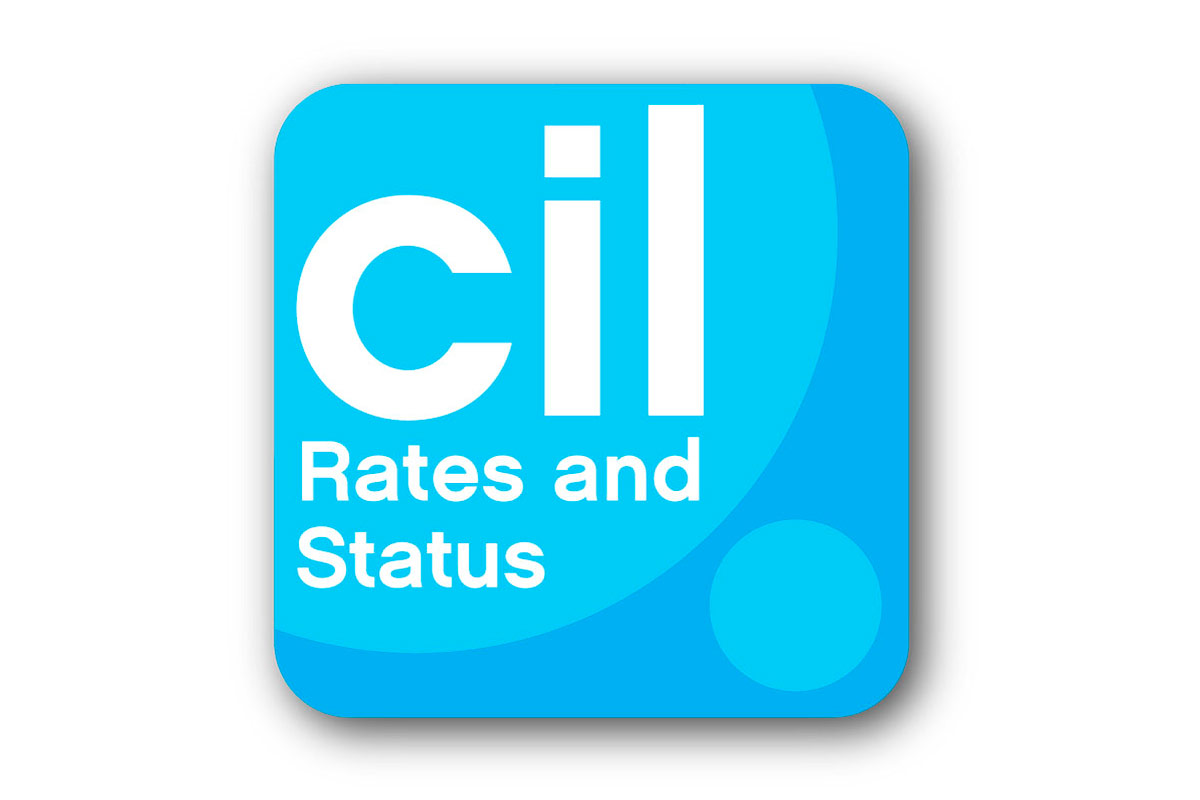 The Community Infrastructure Levy is a tax on development payable in areas that have adopted the charge. This includes all development in London, and it will eventually include over half of planning authorities nationwide. As well as obvious effects on viability of development, it is also important to think about how buildings on development sites are managed and planning applications are structured.
Quod has market-leading expertise in advising on CIL. This includes engaging with the charge setting process to influence the level of CIL charges, and providing strategic advice to developers on management of existing assets, calculating likely CIL liability, the relationship between CIL, Section 106 and wider viability, phasing of large scale developments for CIL purposes, and working with local authorities to ensure delivery of infrastructure where a CIL is in place.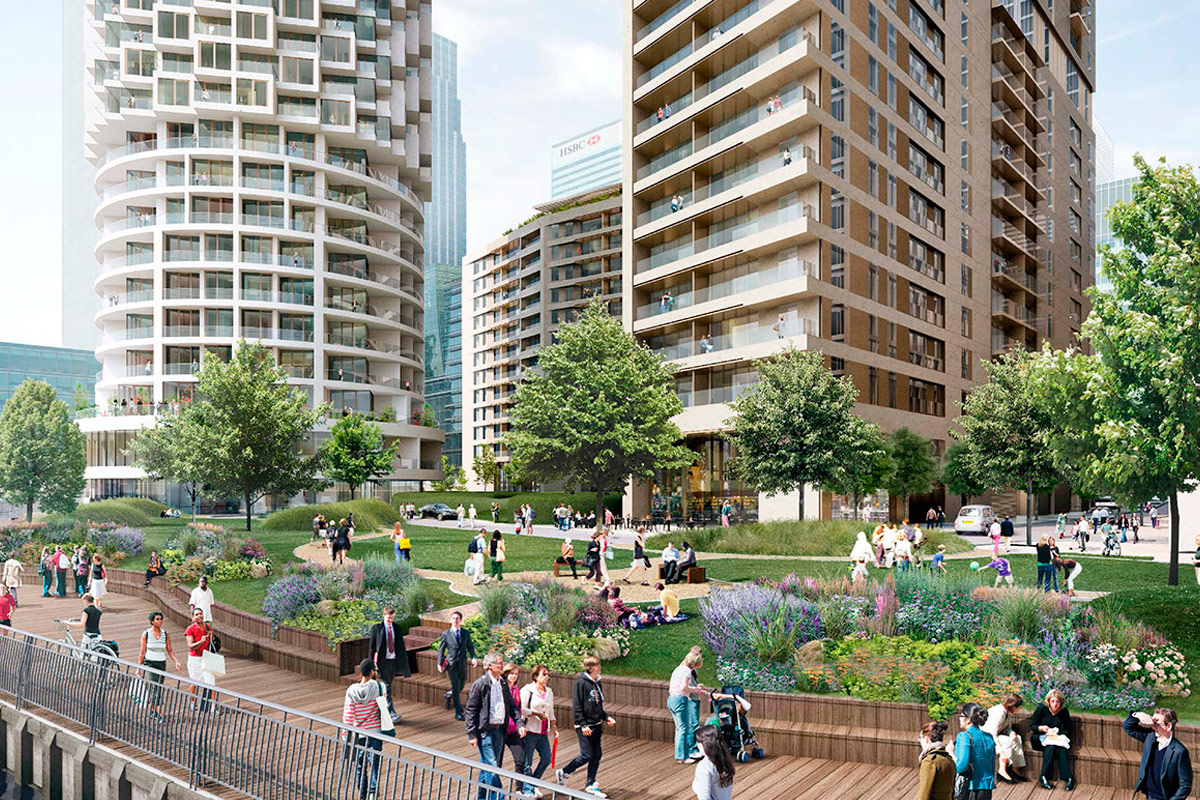 Quod has specialist expertise in assessing the social and economic impact arising from development. This can form part of the Environmental Impact Assessment but extends into advising masterplanners on the provision of social infrastructure and open space, and articulating the benefits of development through bespoke modelling and advocacy. The Socio-Economic team focuses on three main areas, Regeneration and Economic Development, Socio-Economic Assessment and Strategic Land Strategy. We adopt a bespoke approach to each project, to achieve optimum outcomes for our clients.
Quod's different perspective means a greater understanding of what development means to an area, to its residents and to councillors – from spending, jobs and training, to housing for local people – and how this can win support and successful planning outcomes.
The main services our Socio-economic team can offer include: Socio-Economic Impact Assessment | Economic Development Strategies | Regeneration Statements | Employment and Training Strategies | Health Impact Assessment & Equalities Impact Assessment | Population & Child Yield Modelling | Social Infrastructure Planning | Strategic Development Advice.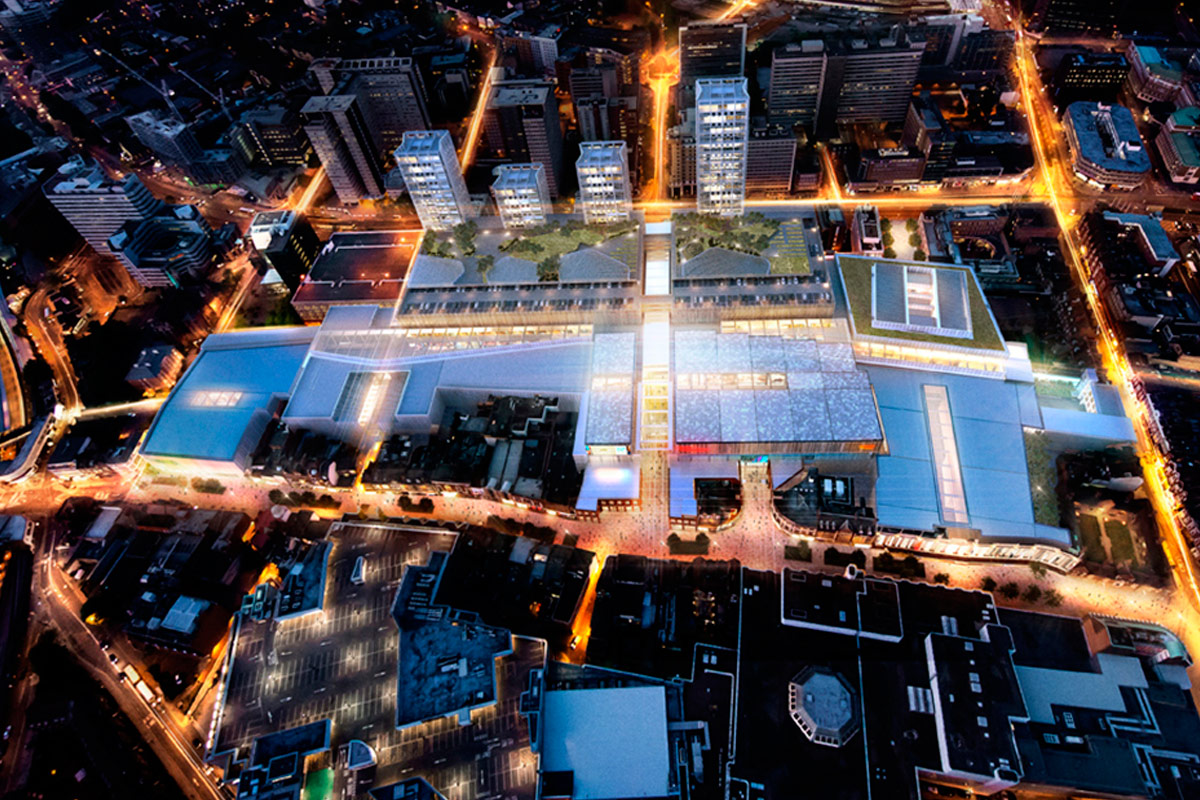 Compulsory Purchase is often essential for major infrastructure projects and large regeneration schemes. Quod has extensive experience of supporting the Compulsory Purchase process through the Development Consent Order (DCO) and Planning Process.
We have extensive experience of appearing as Expert Witnesses at DCO hearings, CPO inquiries and at the Upper Tribunal (Lands Chamber). We also have expertise in submitting and resisting (Section 17) Certificates of Appropriate Alternative Development and Section 18 appeals. Recent appearances at inquiries and hearing include Croydon Whitgift Centre redevelopment, Bank Station and Thames Tideway Tunnel.
We provide strategic advice to ensure that there is a robust policy background and that proposals are prepared with the necessary rigour. We have advised in this respect at Guildford Friary Centre, Stansted Airport and Olympics Legacy.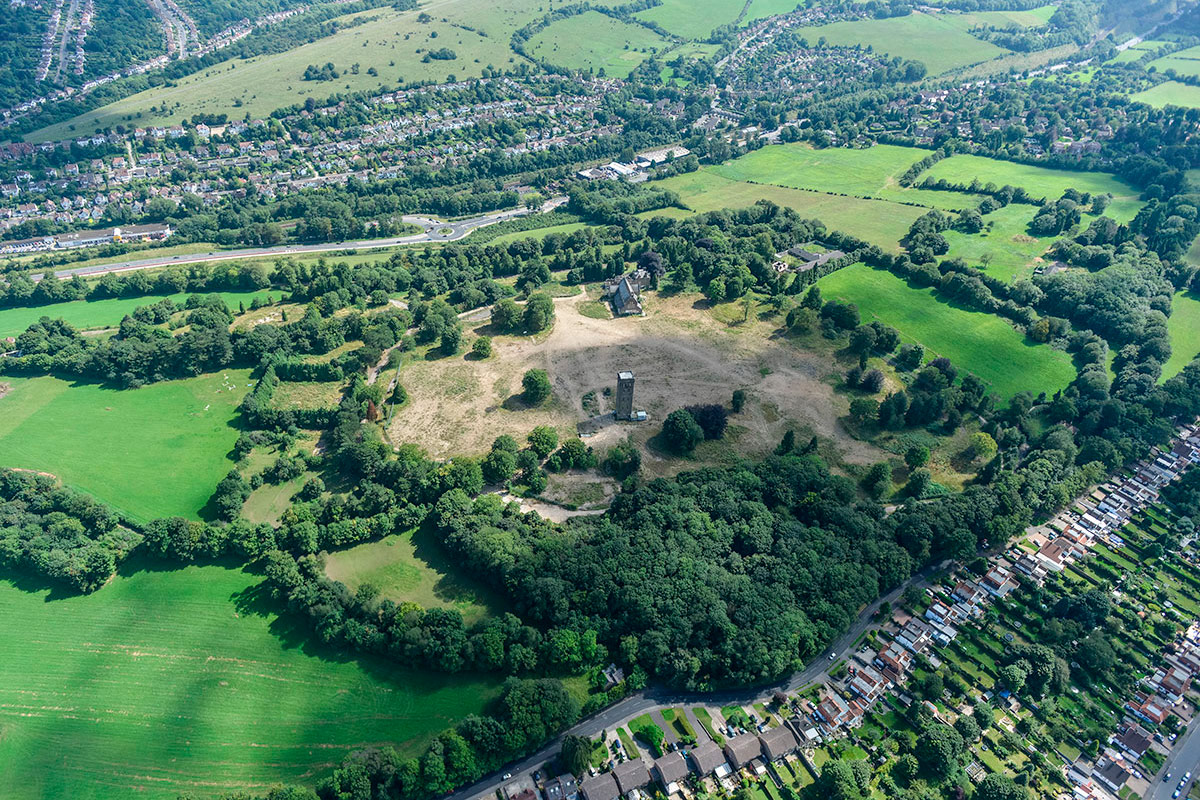 Quod has an in-house Environmental Planning team with experience across key sectors. Our consultants are commercially minded and advise clients at early stages of their development cycle to set a clear strategy, identify environmental risks and provide solutions and strategies to manage these. We are also able to source the right environmental specialists for a project and ensure teams are engaged at all stages of a project from site appraisal to delivery.
We are particularly experienced in large, complex projects and provide specialist advice on how best to 'implement' a project, taking account of a variety of factors including environmental, political, CIL/phasing issues, risk of legal challenge, third party interest and flexibility required from the client and contractor.
We offer a full EIA co-ordination service which is proportionate and closely aligned to the planning strategy as well as regulatory requirements. Our focus is on quality, with the ultimate aim of helping our clients deliver a robust, viable and consentable development with designed-in mitigation.
The main services our Environmental Planning team can offer include: Site-appraisal | Site Promotion | Masterplanning Support | Environmental Impact Assessment Co-ordination | Construction Environmental Management Plans | ES Peer Review | Stakeholder Engagement | ES Team Assembly | Strategic Development Advice.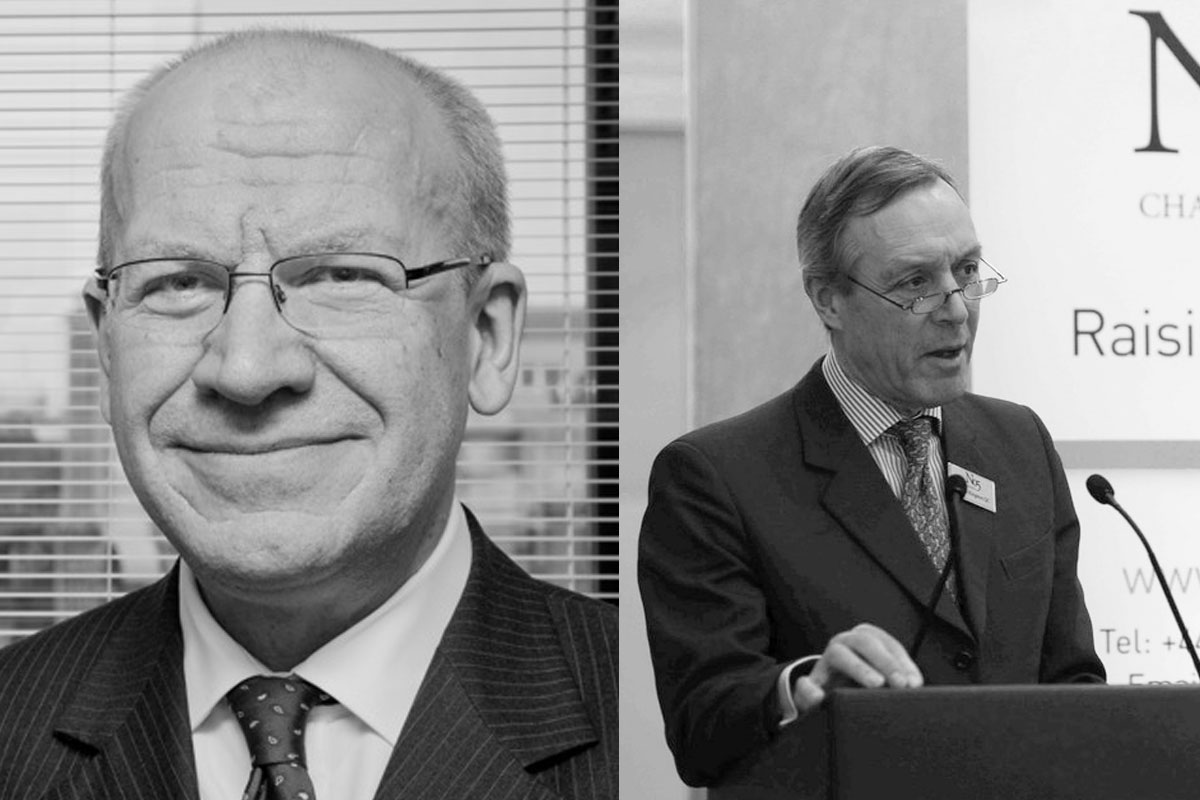 It is sometimes necessary to appear at call-in inquiries, pursue appeals against refusal of permission or to support our clients by providing expert witnesses in other types of hearings and tribunals. Quod has a range of expert witnesses experienced in the very different role of giving evidence at tribunals, planning inquiries, DCO hearings, informal hearings and local plan examinations.
"I have worked with Quod on many planning inquiries and to me they are the quintessential consultancy – quality is the hallmark of everything they do – they are uniquely special." Christopher Katkowski, QC.
"There are many planning consultancies but when I want high quality, well researched strategic thinking and in depth analysis there is one name that immediately comes to mind and that is Quod. I have never been disappointed with Quod because with the high quality of the analysis or the advice given comes a total commitment to the project." Martin Kingston, QC.
In Planning Magazine's annual survey Martin Kingston and Christopher Katkowski were ranked number one and number two Top Rated Planning Silks 2015.
Acquisition/Bid Support | Affordable Housing / Planning Viability | ARGUS Developer | Build to Rent Consultancy | CIL – Community Infrastructure Levy and Section 106 Advice | CPO – Compulsory Purchase Order Advice | Design and Specification Advice | Development Consent Order - DCO Applications | Development Economics | EIA – Environmental Impact Assessment Coordination | Enforcement Services | Expert Witness | GIS – Geographical Information Systems | GLA Tool Kit | Housing Ownership Modelling and Consultancy | Infrastructure Planning | Neighbourhood Planning | Planning Appeals | Planning Applications | Planning Policy Representations | Public: Private Partnerships and JV Advice | Retail & Leisure Assessments | Socio-economic Assessments | Strategic Advice | Strategic Land Promotion | TWAO -Transport and Works Act Orders | Urban Regeneration
Beyond the office
At Quod we not only enjoy what we do, but also each other's company and that of our clients.
We have a busy social calendar ranging from the Quod Summer Day Out to informal drinks after work on a Friday. We hold an annual client party at which we thoroughly enjoy saying thank you to all of the people we work closest with.
In the first half of 2015 we had the honour and pleasure of not only celebrating our Leeds' office first anniversary and launching our 6th floor office space in London, but also celebrating John Rhodes being awarded an OBE for services to the Economy, Planning and the Community.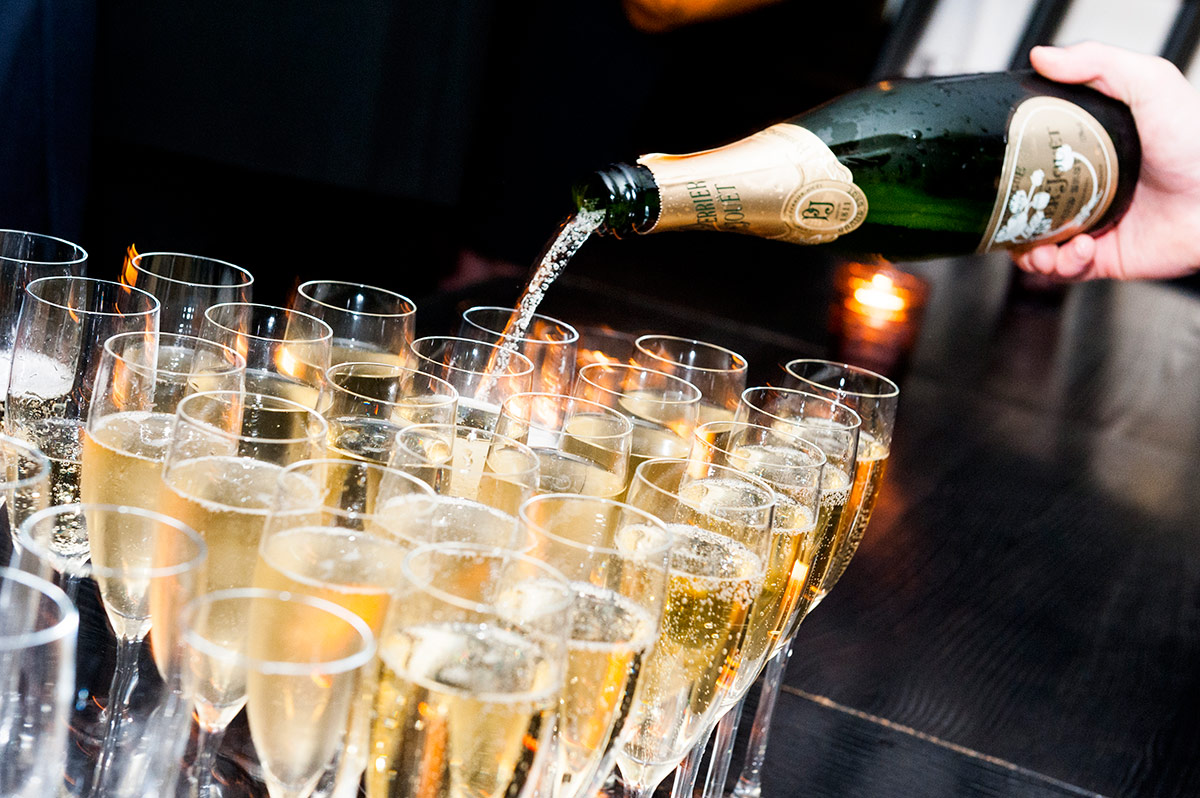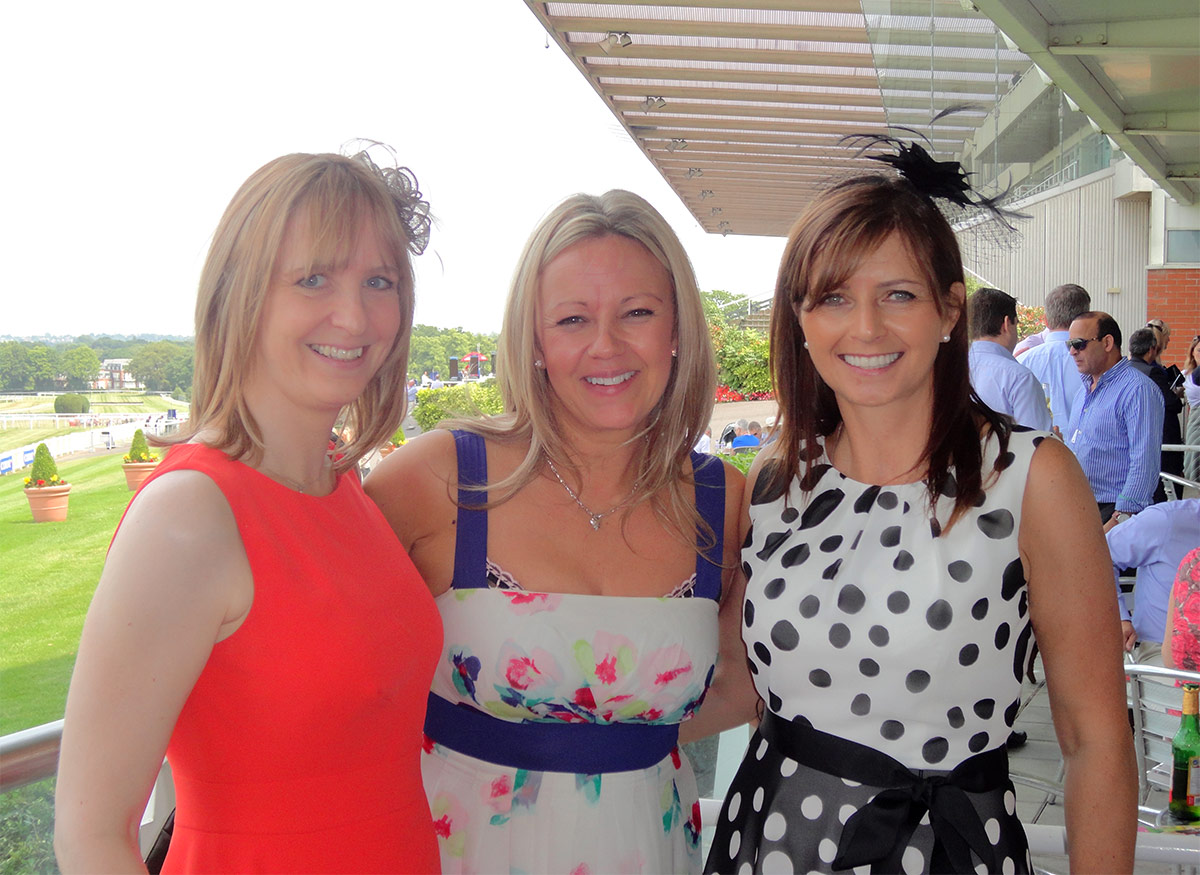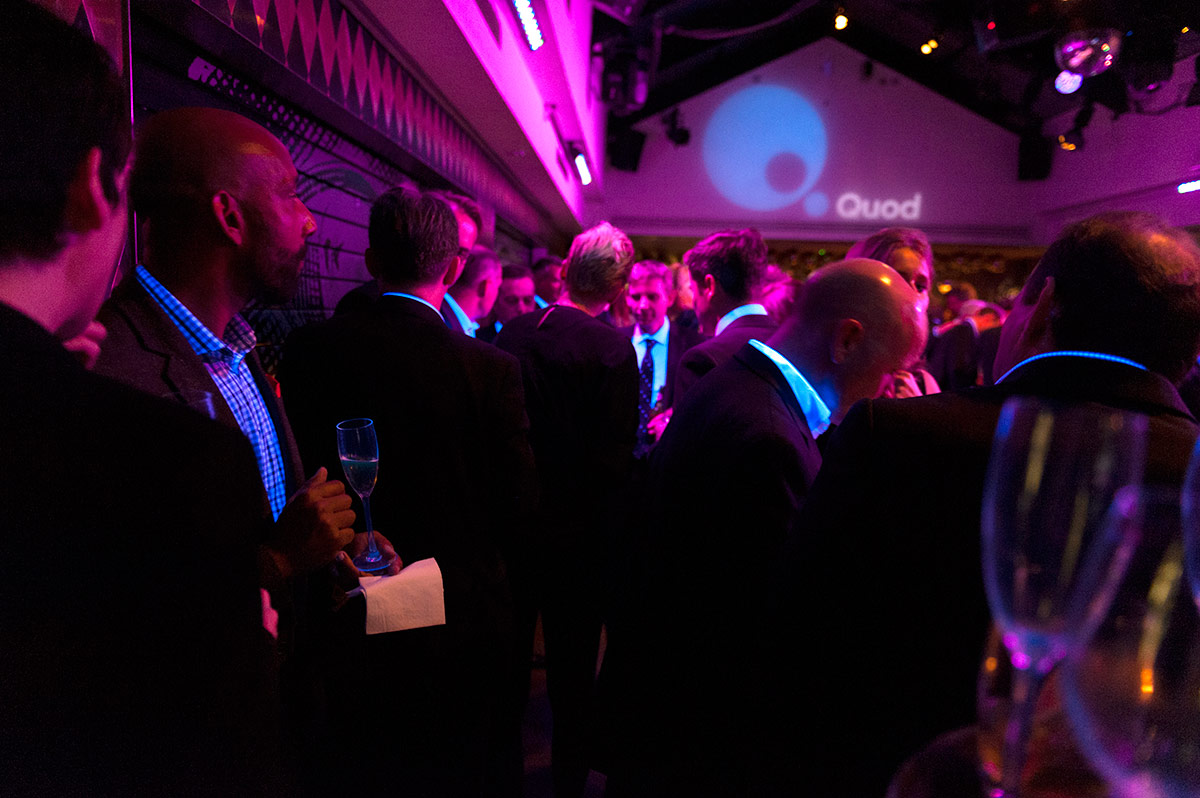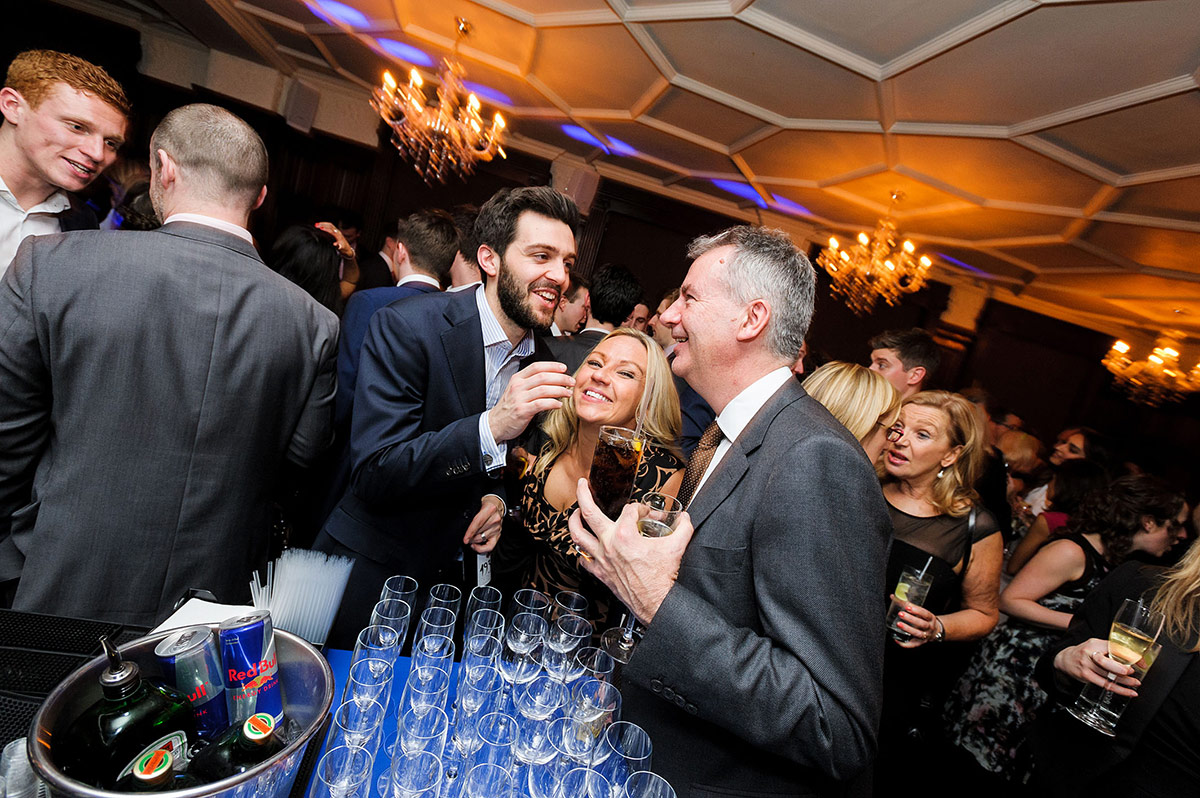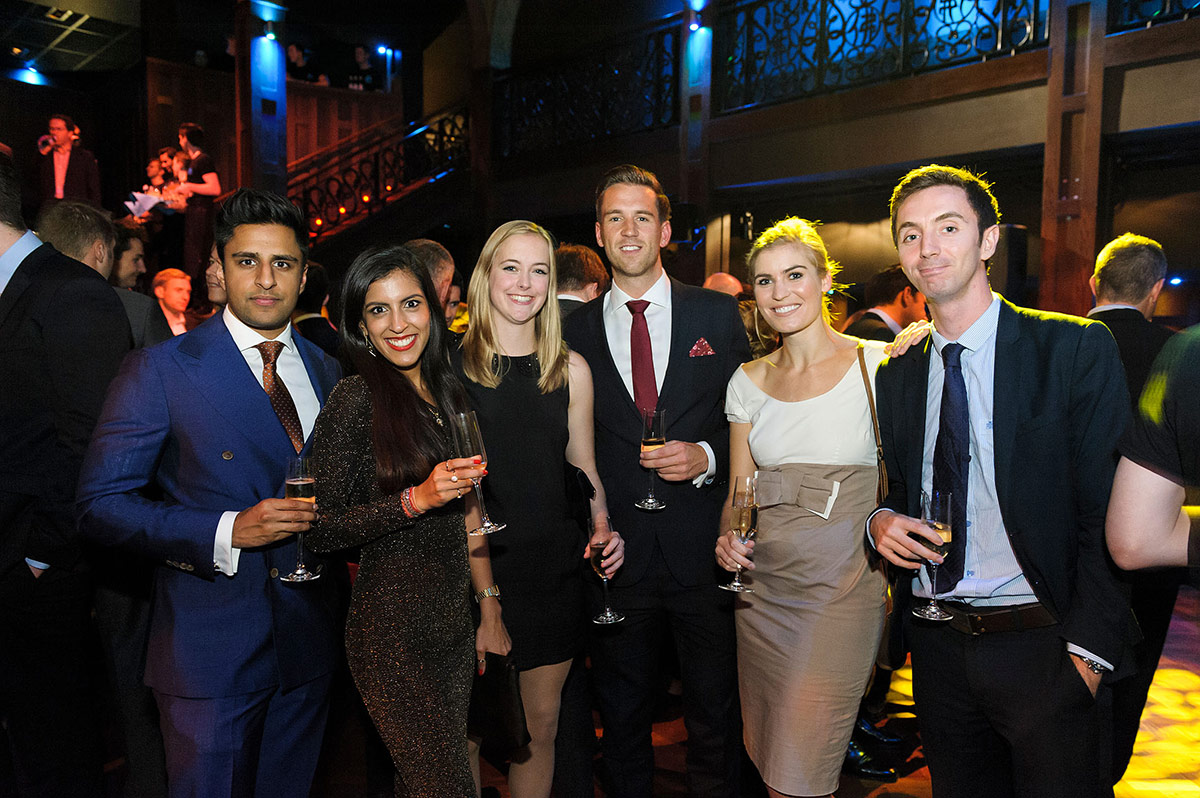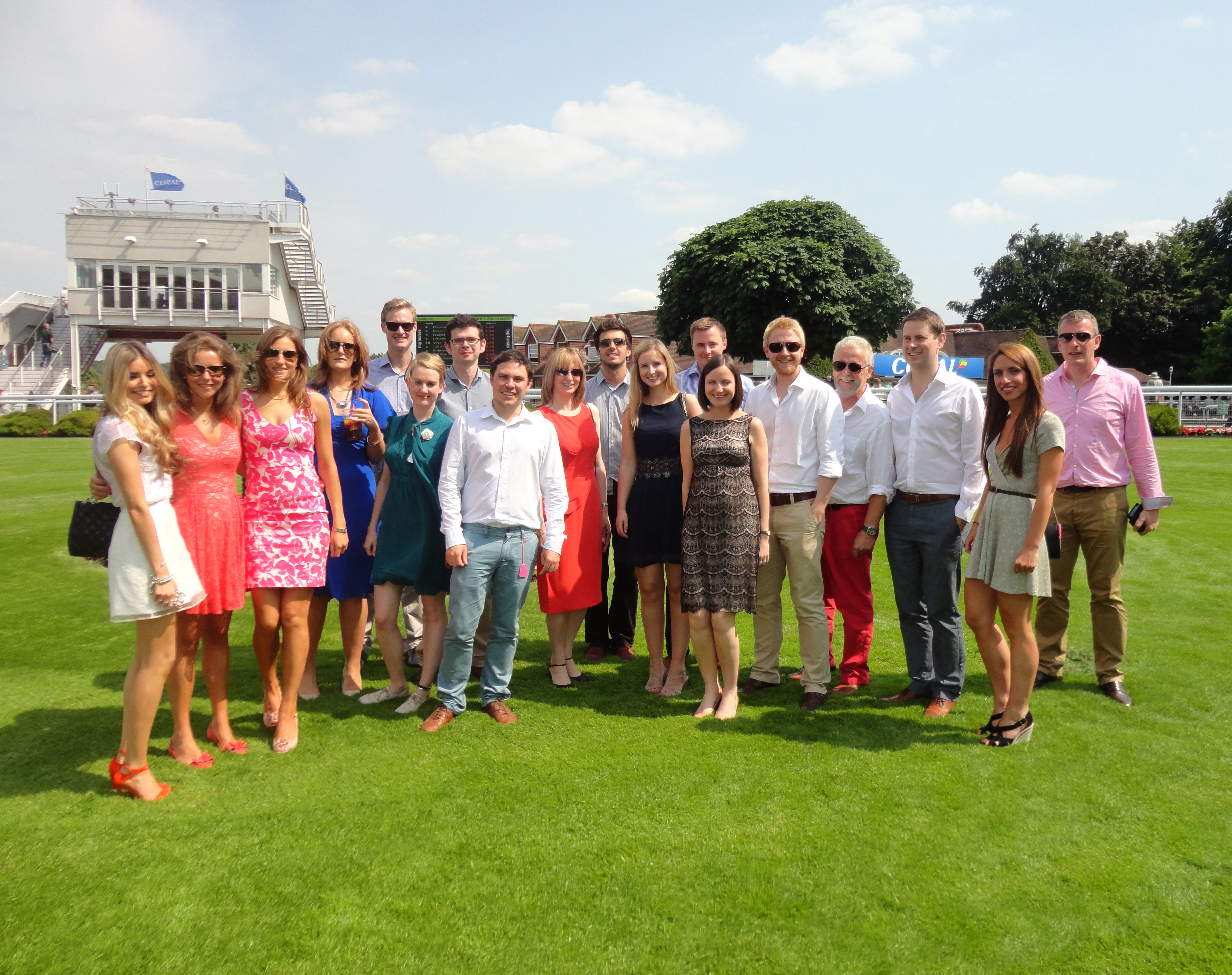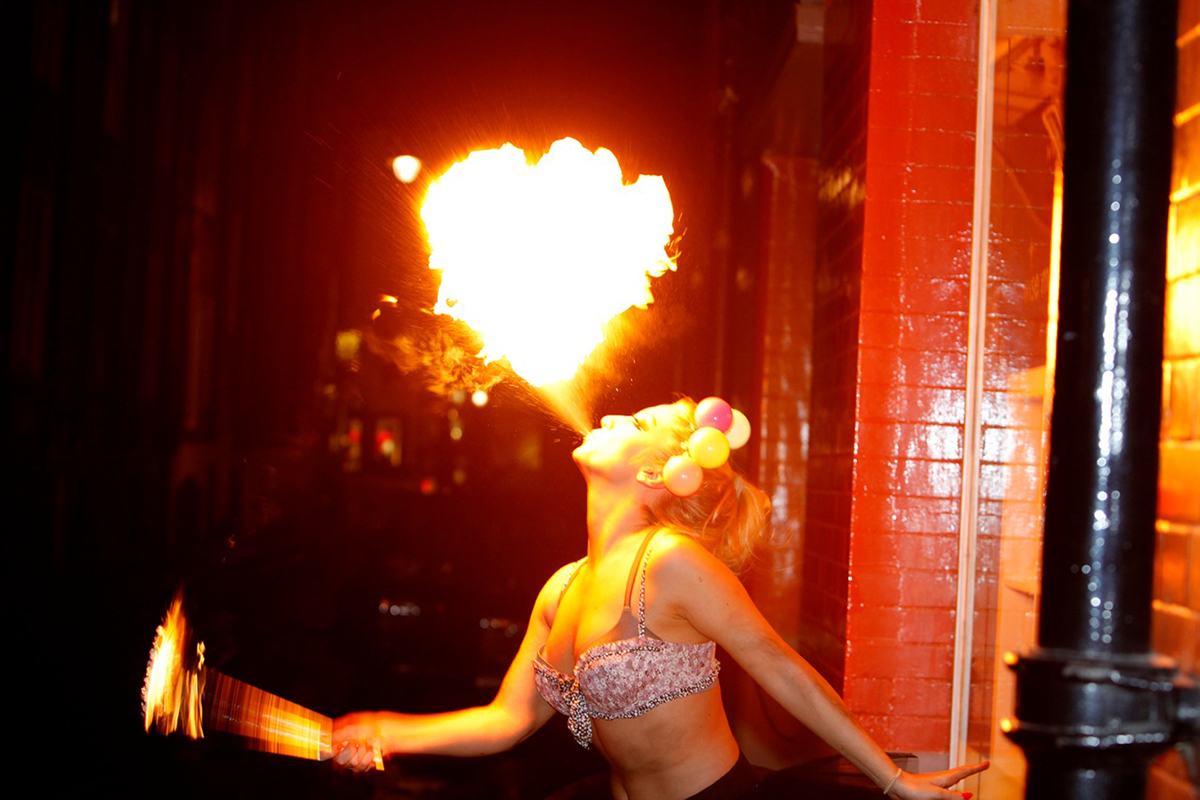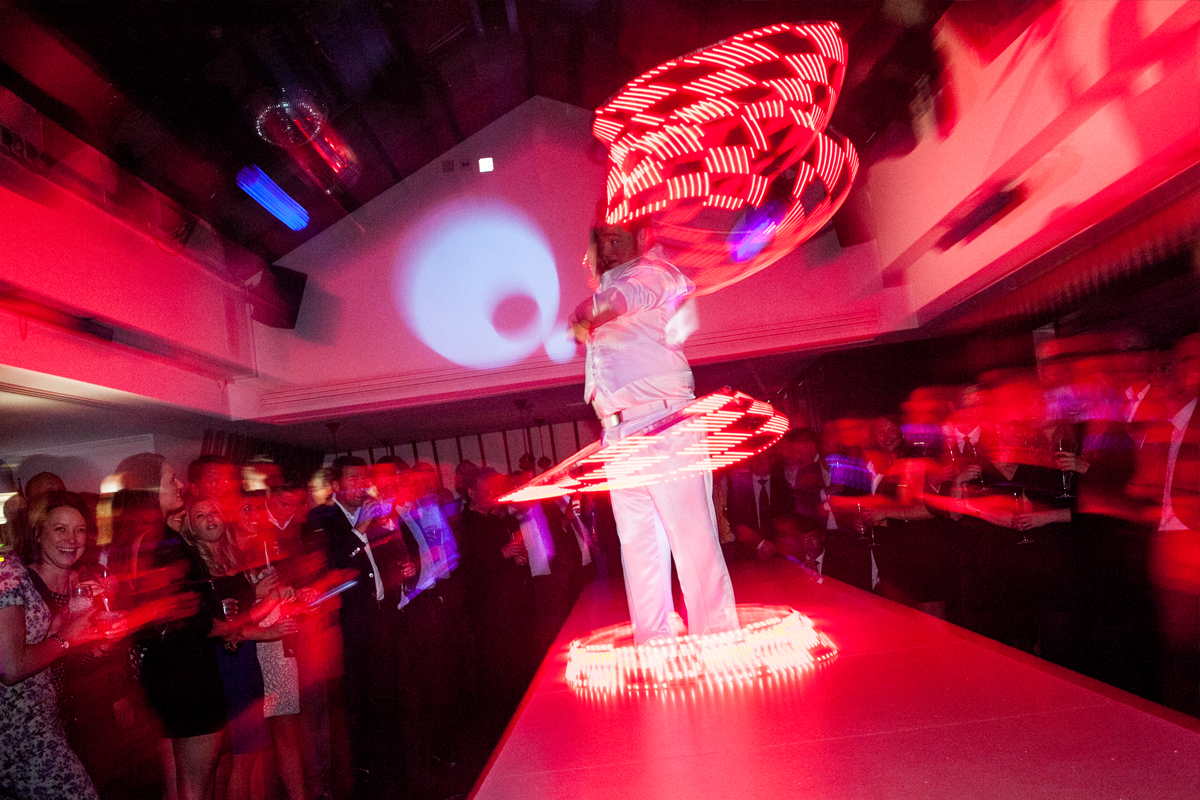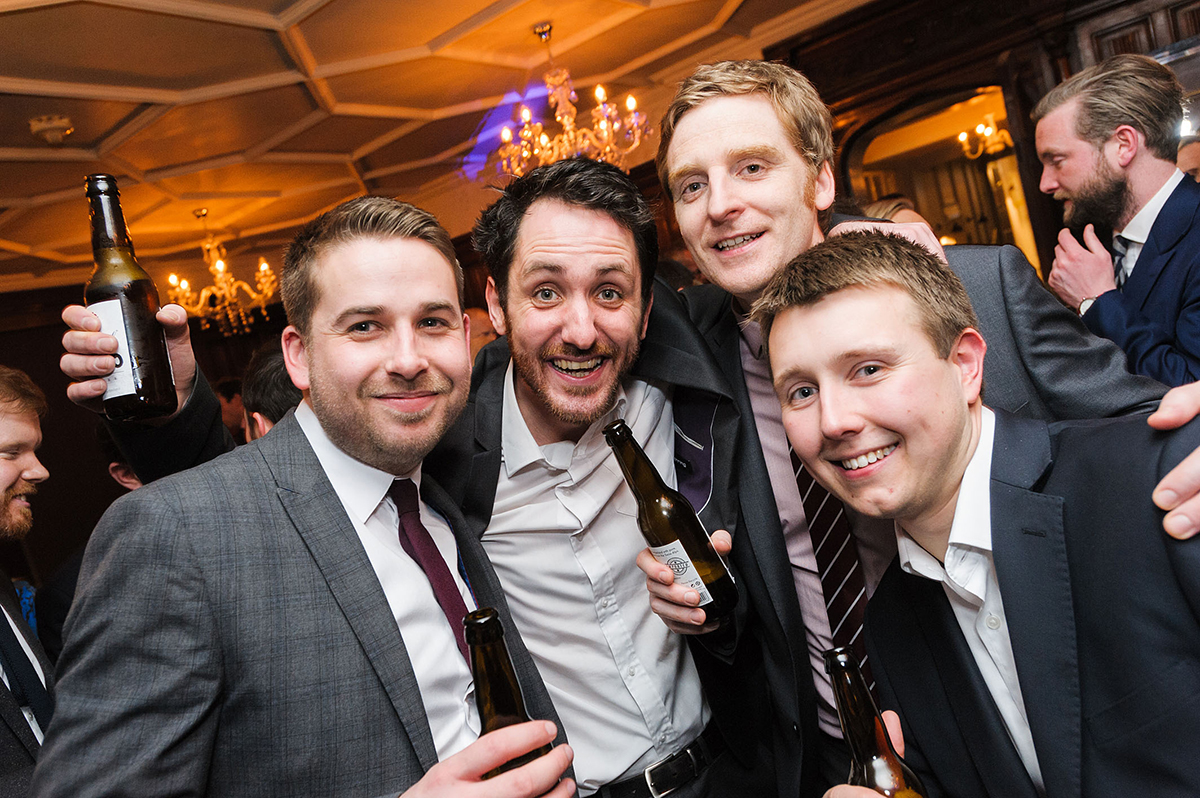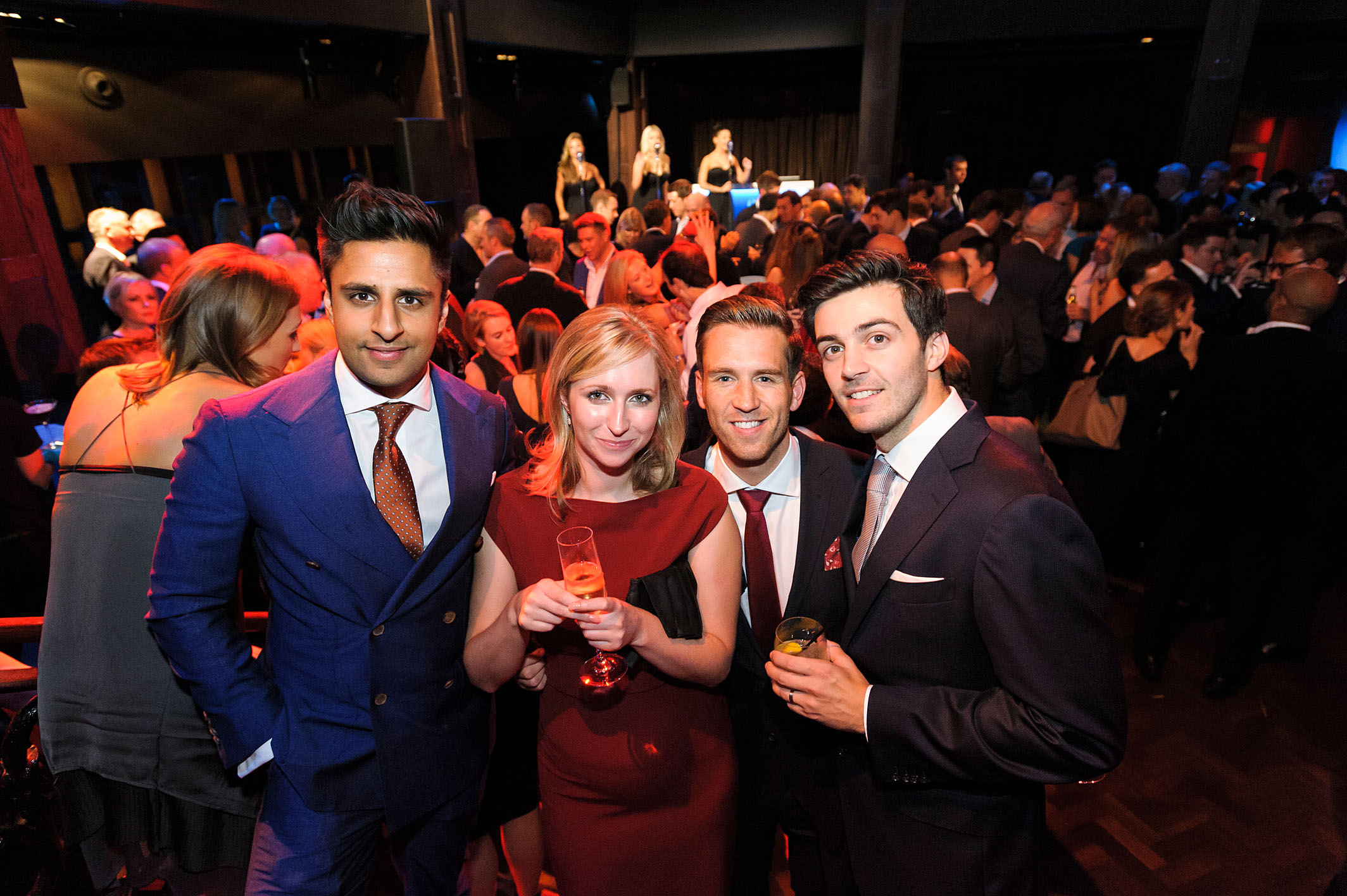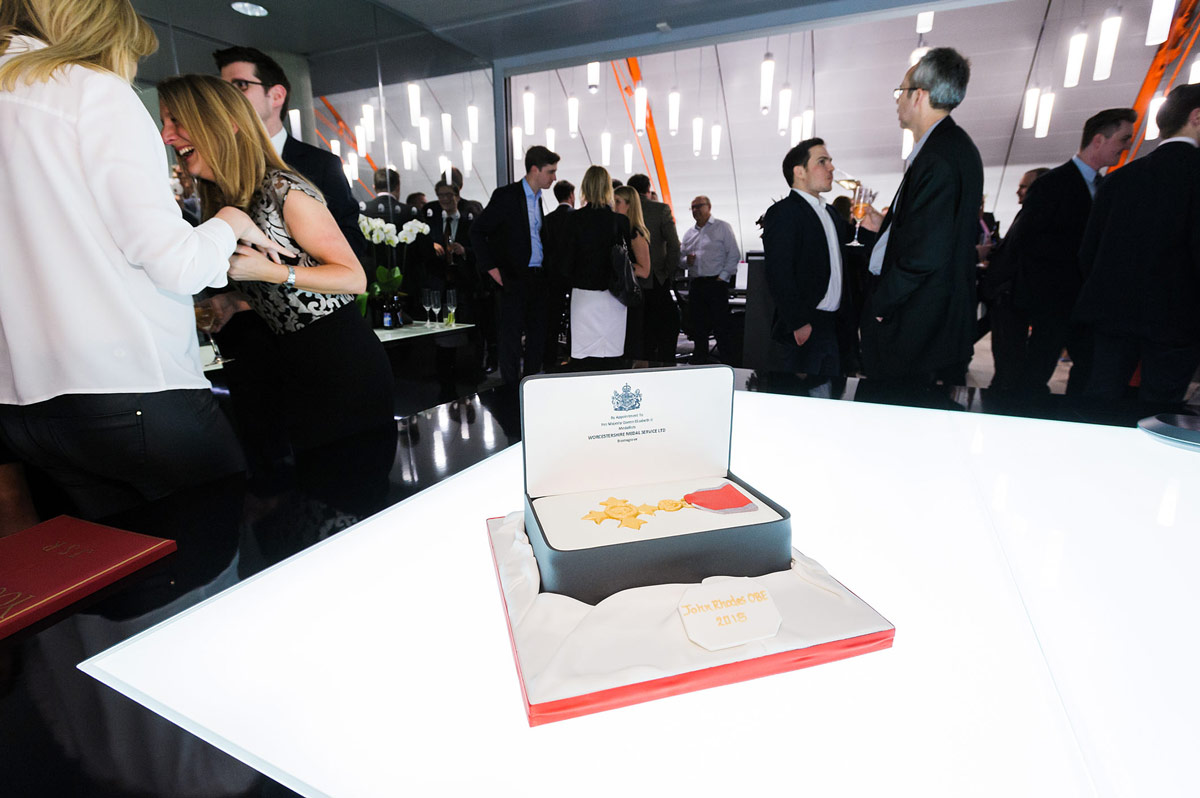 Quod encourages teamwork and dynamism in everything we do. This approach is reflected not only in the office, but on the sports field as well. As a company we take part in a range of events throughout the year, raising funds for charity, or just raising our heart rate. We turn our hand to triathlons, half marathons, and cycle sportives to name but a few.
We also enjoy the less competitive side to sports - with regular softball tournaments, internal 5-a-side football matches, and even dragon boat racing featuring in our social-sporting calendar. We run an annual golf day with is a great opportunity to get to know our clients in a relaxed environment. Our annual ski trip to Morzine in January is a great way to round off the year, and to kick start the next one.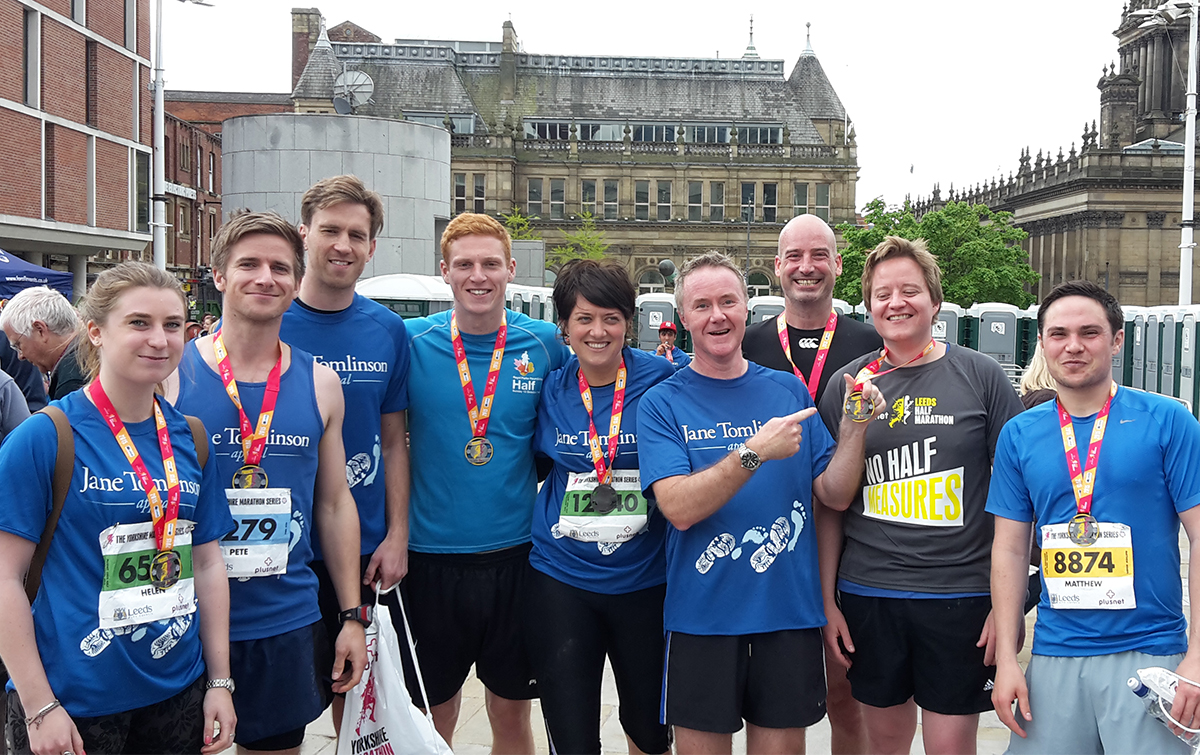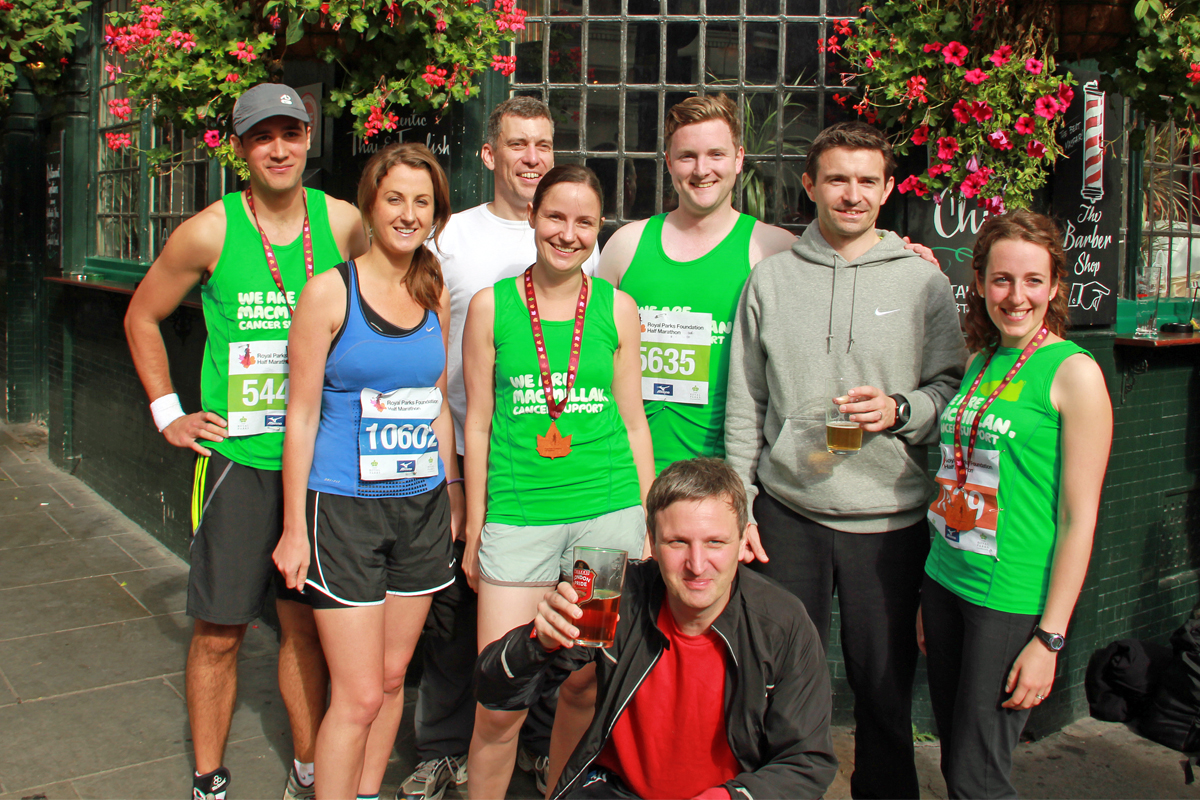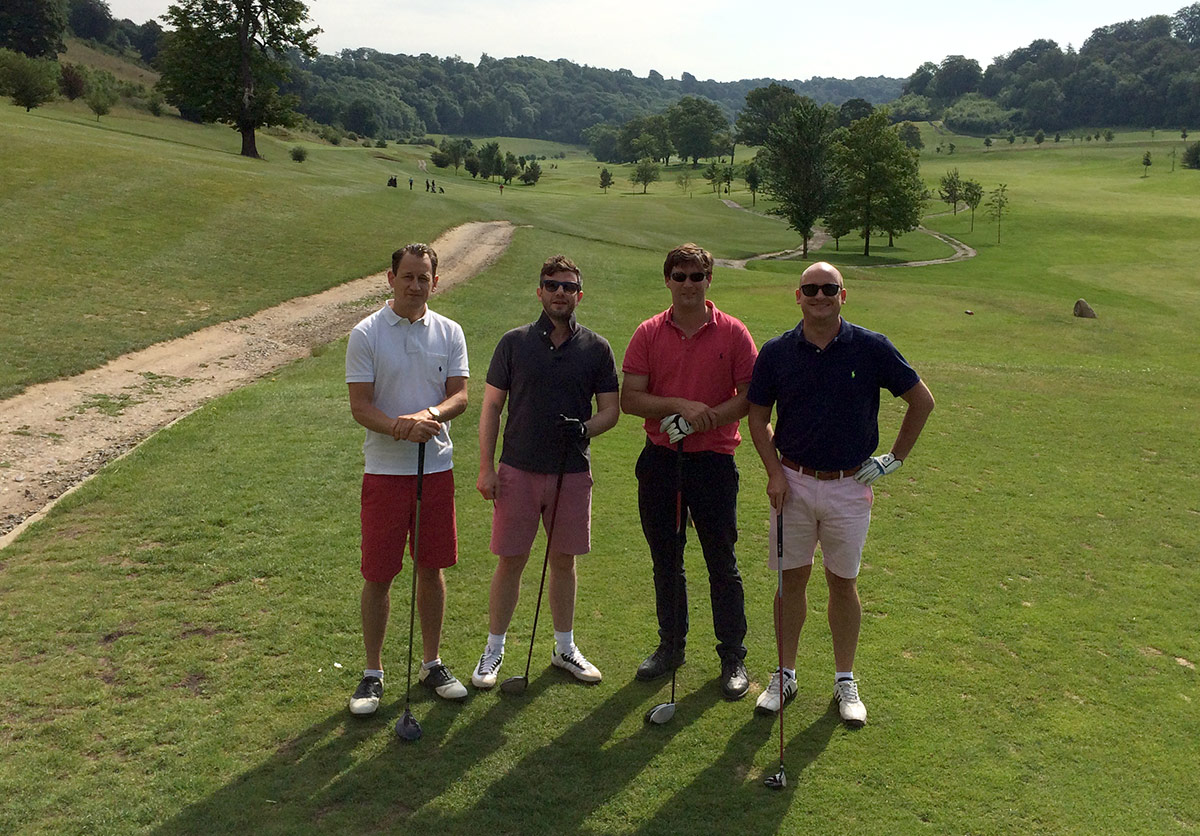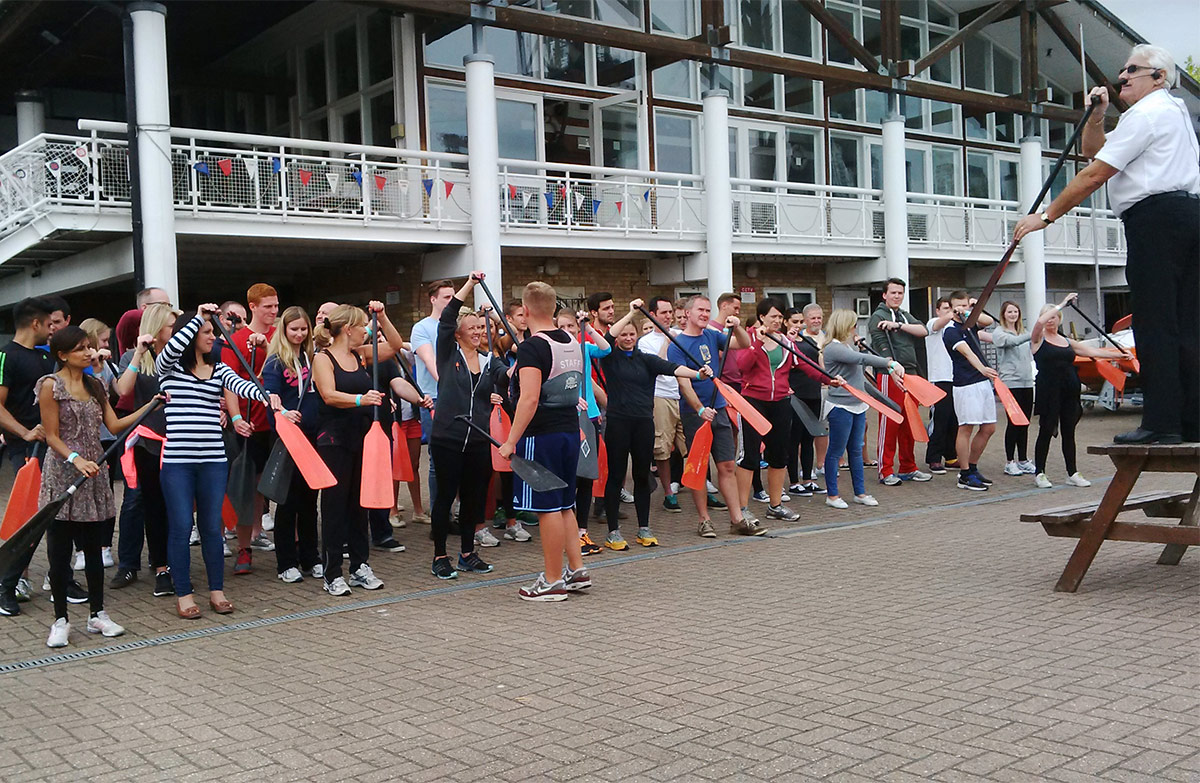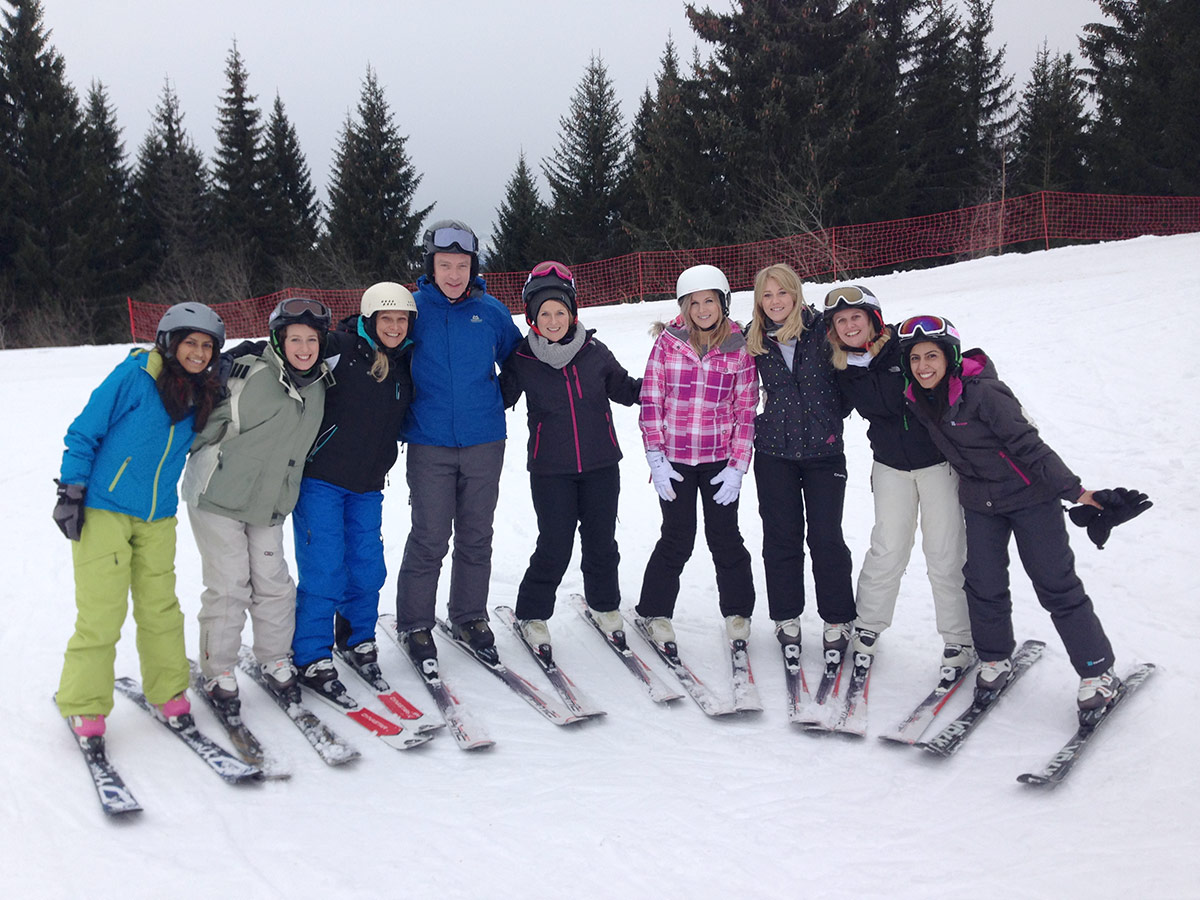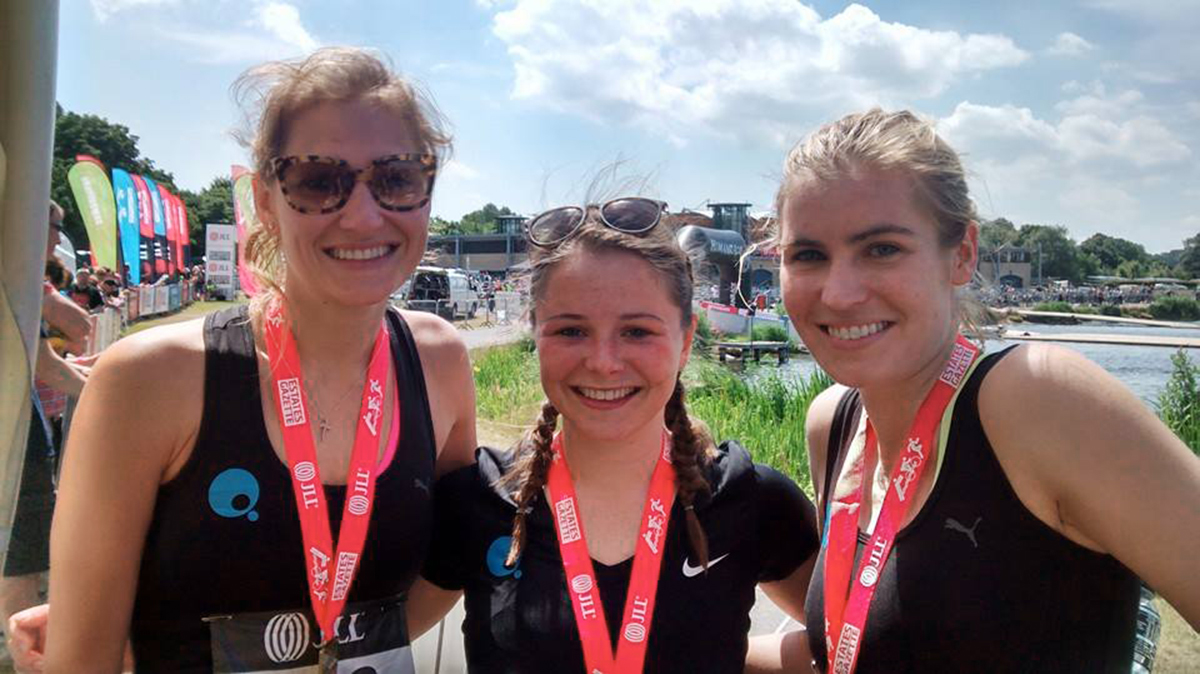 Quod takes the on-going training and development requirements of its staff seriously and has an internal team dedicated to co-ordinating a diverse programme of speakers and skills training – from within Quod as well as from external organisations. Recent CPD topics have ranged from viability and affordable housing to neighbourhood planning to public speaking and negotiation skills.
The team is also responsible for arranging forums to facilitate knowledge exchange and the sharing of best practice based on recent project experience and attendance at external CPD seminars and events.
Quod provides support for individual learning, and encourages its staff to pursue their interests in the built environment both in and out of the office.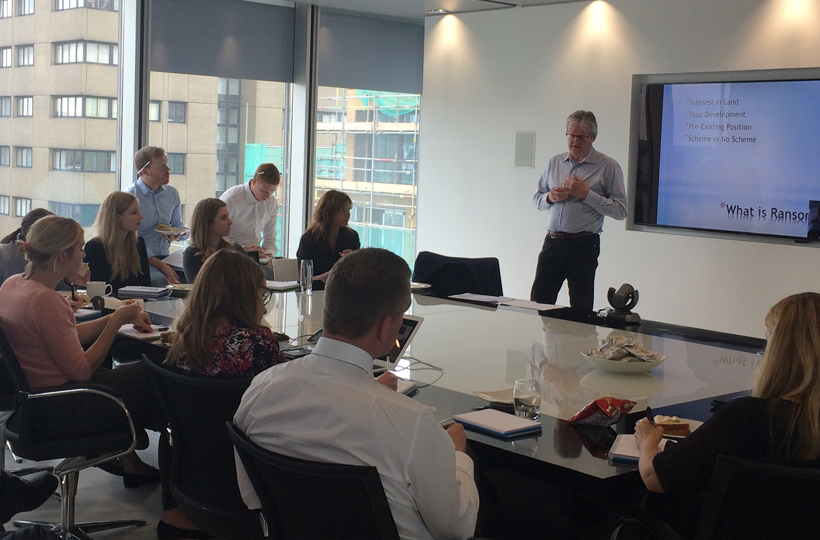 Quod recognises the importance of social responsibility and the importance of supporting others.   We are proud to support Charities that we believe in and we invest our efforts where we can to help to make even a small difference.
Whilst we are involved raising money for various different causes that are important to us, in 2016 and 2017 we all voted to concentrate on raising money for Mind, a charity that campaigns for better mental health. In total, we raised over £14,000.
This year, Quod has voted to raise money for

 the UK's leading charity for homeless young people. It supports more than 9,200 16-25 year olds into a home and a job every year. It gives homeless young people a voice through the Centrepoint Parliament and influences government policy with the overall aim of ending youth homelessness. Centrepoint recognises that vulnerable young people need much more than a bed. It provides young people with a safe place to live, specialist care to help them rebuild their mental and physical health, and the support they need to get back into education, training and employment.
Our next event will be in May 2018 where 21 Quoddies will be taking on Nuclear Races. Donations to this event from our friends, colleagues and clients would be well received and can be made here.
If you would like to find out more information on what Centrepoint does, please take some time to look on their website and why as a company we are supporting them here.